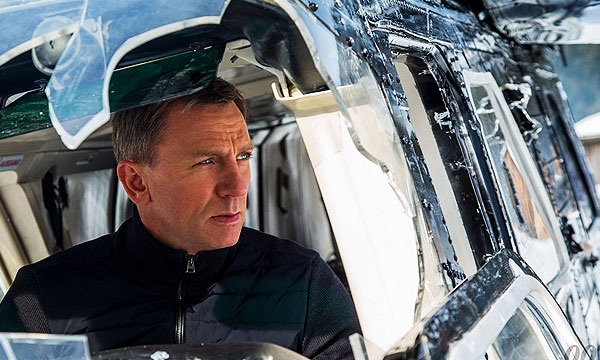 James Bond left the worldwide box office shaken and stirred this weekend, with the new movie "Spectre" heading straight to number one upon its release.
The 24th installment of the secret agent franchise sees Daniel Craig return to his 007 role, accompanied by the Italian actress Monica Bellucci and the French star Lea Seydoux. The film, directed by Sam Mendes, took an estimated $80,400,000 over the weekend, according to Rentrak.
The animated ghoul movie "Hotel Transylvania 2" claimed second place, taking $39,430,000 over the weekend, while Ridley Scott's "The Martian", starring Matt Damon, fell from first place to third, with global weekend earnings of $28,400,000.
Here are the top 10 worldwide box office estimates according to Rentrak.
1. Spectre – $80,400,000M
2. Hotel Transylvania 2 – $39,430,000M
3. The Martian – $28,400,000M
4. The Last Witch Hunter – $23,350,000M
5. The Witness – $18,690,000M
6. Goosebumps – $17,310,000M
7. Paranormal Activity: Ghost Dimension – $16,950,000M
8. Bridge Of Spies – $11,460,000M
9. Ant-Man – $11,148,000M
10. Crimson Peak – $8,404,640M