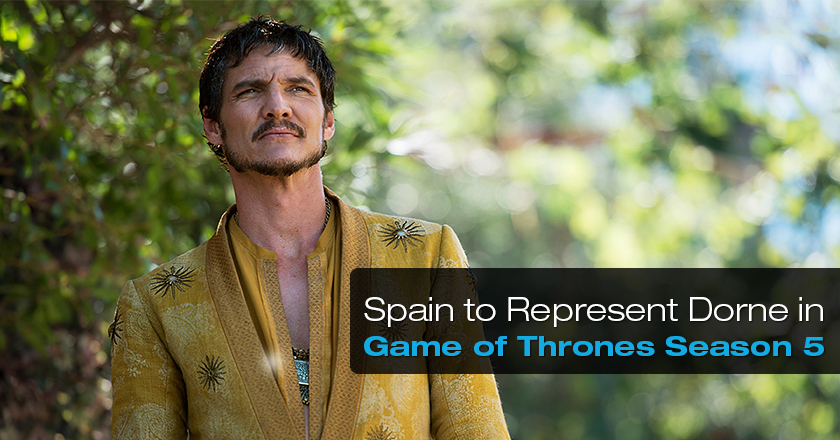 By Zoya Anwer
All those who were eager to know about the depiction of Dorne, one of the Seven Kingdoms, here is the confirmation from the American ambassador to Spain and the ex-Vice President of HBO, James Costos that the scenes set there would be located in Spain. 
One of the oldest palaces in Spain, The Alcazar of Spain will represent the Water Gardens of Dorne which will be a dwelling place for prince Doran, the older brother of Prince Oberyn Martell. Their scene in Sun spear, southeast of Dorne will probably be shot in Spain as well.
Built in the 14th century, the castle built in Moorish design will be excellent for depicting a Dornish structure.
Game Of Thrones Season 5 is to be premiered in the spring of 2015 but the exact dates will be revealed soon.