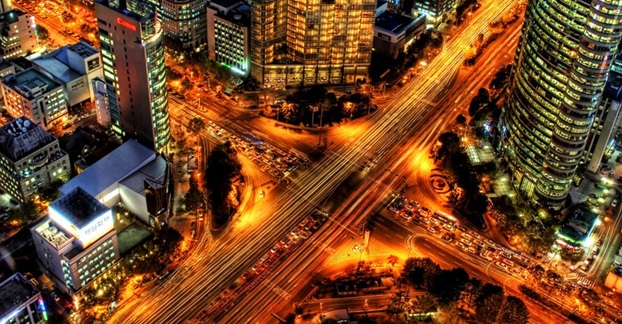 By Zulfiqar Ali Sajwani
It seems that the country that holds the pride of originating technology leaders like Samsung is all set to leave everyone behind in terms of 'connectivity'.
South Korea's  Ministry of Education, Science and Technology (MEST) has recently declared  that they plan to invest 1.6 trillion won ($1.5 billion) to develop 5G technology that will be 1,000 times faster than 4G LTE.
If things go as planned by South Korea's government then smartphone users in South Korea will be able to download a feature film in less than a second with the introduction of the 5G network.
While people in Pakistani are still struggling with the government to get 3G, South Koreans will soon enjoy whopping speed 1,000 times faster than 4G – which is the service new to many countries around the world.
The Ministry of Science and Technology said in a statement: "We helped fuel national growth with 2G services in the 1990s, 3G in the 2000s and 4G around 2010. Now it is time to take preemptive action to develop 5G. Countries in Europe, China and the US are making aggressive efforts to develop 5G technology."
"We believe there will be fierce competition in this market in a few years."
Testing of the 5G services on social networking services will begin as early as next year before advancing to include 3D images and cloud services by 2017, according to the ministry.
According to Mashable, the service would be quick enough to allow users to download full-length films (usually an 800-megabyte file) in a breath taking time of one second.
Joining hands with the native giants like Samsung and LG, MEST will execute this plan in 2017 as a trial.
The government of South Korea has estimated that the forecasted sales for related industries that would use the 5G infrastructure could reach up to 331 trillion won ($310 billion) from 2020 to 2026.
With the advent of this amazing technology by SK, it seems that the new race of 'Gs' would be something to look forward to.