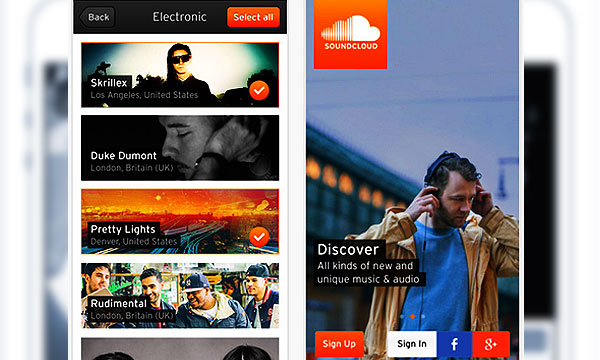 Just when Apple enthusiasts are all bright-eyed for the launch of Apple Music, SoundCloud has announced some noteworthy updates to its mobile application. Among others, this update includes new features consisting of related tracks, shuffle and direct playlist editing – all of which is aimed at improving music discovery and the overall user experience.
Read more: Top 7 Must-Have Mobile Apps for Pakistanis in 2015
Through the "related tracks" feature, SoundCloud enables its users to uncover new music. On the other hand, the other additions offer the option to edit playlists in the app and shuffle liked tracks. SoundCloud has also rolled out improved social sharing features that now allow users to directly repost songs to SoundCloud and share to other social networks from both its search screen and from their list of liked tracks. Through this feature, increased user engagement with the music on SoundCloud is aimed to be achieved. Also, the handier the sharing features will be, the more likely it is that non-SoundCloud users will be introduced to the app.
Also Read: Patari.pk – Pakistan's First Free Local Music Portal Launched
All these efforts have been made to combat the competition from Apple Music. In order to offer best user experience, Apple has managed to get the biggest indie labels on board. An indie label is a record label that is independently funded and not connected to any one of major labels. In addition to this, it lets independent artists participate on its social sharing platform 'Connect' by uploading audio, videos, photos etc.
Read also : Apple Music Streaming Service Goes Live With Major Musicians Onboard
The updates of Sound Cloud are currently live on Sound Cloud iOS application only.
Which music app do you prefer? Start commenting below!