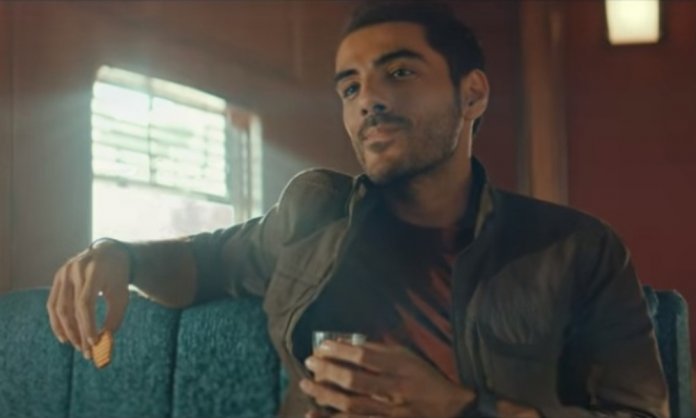 In today's world, where people are caught up in their hectic work schedules and running from one task to the next, many often forget to cherish the little joys of life, to be happy and celebrate everlasting love with the same passion. Is the path to the simple joys of life really that challenging or is it more about knowing where to look? This is the crux of Sooper's new campaign. Titled 'Hamesha Wala Pyar', featuring Adeel Hussain, the TVC was broadcast across all channels and digital media on January 16, 2021.
 Watch the TVC here:
The digital film opens with the image of a bright sunny morning on a railway platform. Adeel Hussain, our protagonist, is shown boarding a train after which he grabs a cup of tea and begins to walk through. As he does so, he bears witness to the various forms of everlasting love expressed by people across all age groups. Shots of a grandmother pampering her granddaughter, the one dependable friend amongst a bunch of crazy ones, a mother's affection for her son, cute naughty sibling moments, and even love blossoming between two young adults make an appearance as Adeel passes by each compartment.
The well-executed ad film captures the true essence of #HameshaWalaPyar, the everlasting love and affection that bring together people of all age groups and backgrounds. It sends a clear message that love is unconditional; it gives joy and therefore doesn't need to be complicated. One should find happiness in such moments of love and compassion and treasure them at all times. The ad is a slice of life as it shows how even the simplest moments of love can bring about so much joy and happiness. #Seedhi Saadi Khushi. The innovative hashtags have also helped push the brand further into the digital space and into the spotlight. It shares many takeaways in terms of brand connect and storytelling.
The brand also adds vibrancy to all memorable moments that have taken place over the years and even makes a good impression with an entirely new look with the iconic stripes of the biscuit now present on the packaging. This is the truth behind the mystery surrounding the appearance of stripes that have just recently taken TV and social media by storm. Popular celebrities, influencers, and Instagram sensations posted pictures with stripes using hashtags #HamaeshaWalaPyar leaving massive confusion and curiosity in their wake.
Over the last two decades, Sooper has been considered the 'Soul Food' of most households. It's not just a biscuit, rather, it is a symbol of love and togetherness and is therefore the most loved biscuit of the nation. Sooper provides a unique experience when had with chai, many of us have and continue to savor the half tea-soaked biscuit as well as enjoy the richness of egg and milk.