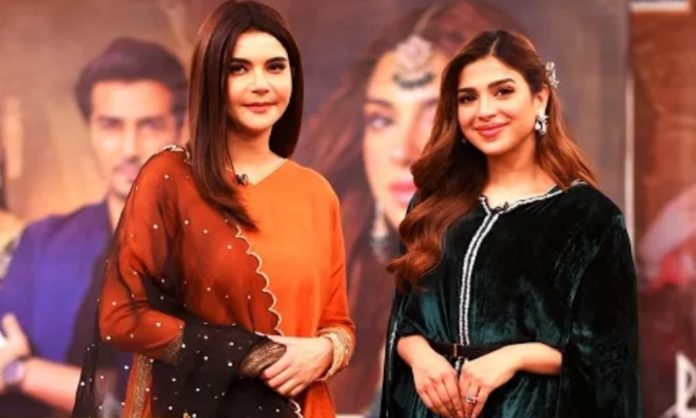 Sonya Hussyn appeared on Nida Yasir's morning show to promote her latest drama. The actress and model who has given some stellar performances over the years talked about her struggles and her first modeling job when she initially started working in the industry.
Sonya's First Modelling Gig 
"I landed my first modeling job in a Sunsilk commercial", said Sonya Hussayn.
"I received 100,000pkr for the commercial. When I heard about the amount, I literally passed out. Since I had very long hair, they had to cut them short for the commercial." She added.
While talking about her first job, she mentioned that she was very happy with the result and the money she was getting out of it.
"They had cut a long strand of my hair. I was very happy but it came out as a big shock to my family since my father likes long hair." 
Read More: Entertaining Pakistani Talk Shows On YouTube That Are Worth Watching
In the interview, Sonya answered a ton of questions from the things she did for the first time in her life to her experience on the camera for the first time.
While talking about her first onscreen appearance in a drama she mentioned,
"When my first drama aired, I and my family were sitting together. The first time for someone in the industry is very hard for anyone and their families, but I remember when 'Dareecha' aired there was a scene between the father and his daughter which was so good. I remember my father getting emotional over it and hugging me which felt like he had approved my work."
Sonya also shared her initial days at work and how she got cast for a telefilm.
"We had auditions going on in our college for the position of news anchor. I was so happy to participate but later they said they can't hire someone so young for the job." She said while laughing.
"But later on I got a call from the same channel and they then offered me a role in my first telefilm." She added.
Read More: Ahsan And Minal Get Extreme Backlash For Posting "Beach" Picture
Stay tuned to Brandsynario for the latest news and updates.