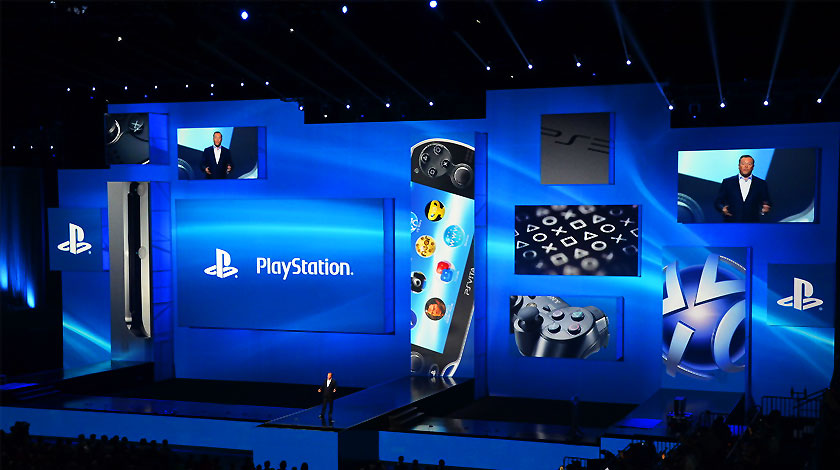 Sony unveiled PlayStation 4 at Electronic Expo 2015 and it's definitely worth the wait!
Sony also revealed an impressive and promising line-up of exclusive first-party games such as Dreams, Street Fighter V, Destiny, Horizon: Zero Dawn, and Uncharted 4.  Finally providing results for its long waiting users, Sony finally reintroduced 'The Last Guardian'- with an amazing gameplay demo.
With loads of surprises, Sony is all set to launch the remake of one of the classic Final Fantasy 7- Making dreams come true. All of these incredible titles are set up to be launched in 2016. Just imagine, if Sony has such drive already, how big and innovative it would be in future?
Also see: Sony Announces Shenmue III and Final Fantasy VII Remake
To our surprise, Sony has introduced one of the most amazing games which will never let you get bored. The titles include Unchartered 4, Destiny, Street Fighter V, Hitman, Dreams, The Last Guardian, No Man's Sky, Call of Duty: Black Ops III
Unchartered 4
Marking the treasure-hunting journey, Nathan Drake is caught in a series of battles, hand-to-hand combat .the game is based on the principle that either you die as a hero or live and become a villain. The game is expected to release in first half of 2016.
Destiny
Adding subclasses to three major character classes: Warlock, Titan, and Hunter, The Taken King is crucial to the story line. The game gets its third major expansion which won't be available for free and is expected to cost around $40.
Street Fighter V
After almost a decade-long hiatus, the classic series of the landmark fighting is finally here! Street fighter is all set to release in March 2016. The differentiating changes include the V- gauge system, further breaking down into V-Skill, V-Trigger, and V-Reversal.
Hitman
Io-Interactive announced a new Hitman game with an ever-expanding array of various missions and locations, this new game will be a better successor to 2006's solid Blood Money. Over time, more features will be added though it's still uncertain how it will work. Agent 47 will hit systems ion December 8th.
Dreams
Media Molecule made the biggest announcement in Sony's events where it unveiled "Dreams". This awesome game allows users to create their controller to sketch, design and create their own dreams and glance into others.  It is relative on a community of dream- makers. Looking like a moving painting, it also provides users to 'remix' others' dreams and vice versa
The Last Guardian
After being in the phase of development for almost a decade, The Last Guardian is finally set to see the light in 2016 on PS4. The game puts you, a little boy and an animal-bird hybrid in the ruins of some ancient, deserted place. Both the players uses each other's instincts and skills to solve the mysterious puzzles.
No Man's Sky
Called as a 'universe-size-sandbox', No Man's Sky is one of the aspiring games in the world of video games. The game put you in an open universe where you are among billions of stars and galaxies, solar systems, each with their own environment and life. First announced in E3 2014, the game is ready to get a release date and soon to be available on PS4 and the PC. The game is truly astonishing, however, the central questions remain the same; what will you be doing in No Man's Sky? Buying spaceships? Discovering new planets? This is a mystery to be solved soon
Call of Duty: Black Ops III
A new Call of Duty games was not quite announced by Activision, but it did reveal that a 30-day exclusive, the map packs which come as DLC will be available to the PS4 first.  Sony knows how to answer to Microsoft's EA as the lengthy association between Microsoft and CoD developers came to an end with this news.  With the video game sales worth $10 billion, the Call of Duty franchises ranks one of the highest.