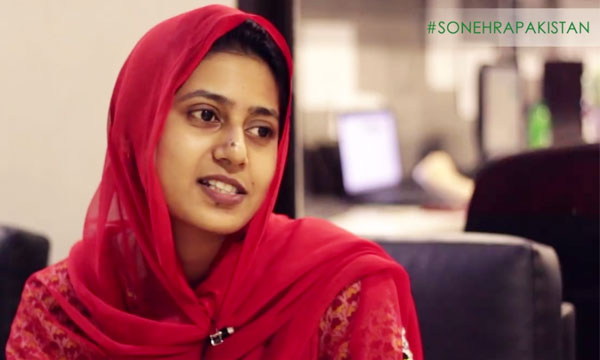 Igniting the spirit of patriotism, Soneri Bank rolled out an interesting video that asked Pakistanis what they actually think about their own country. Titled, #SonehraPakistan – the initiative aimed to create a positive image of Pakistan amongst several other opinions floating around on digital media.
See the response video here:
[fb_embed_post href=" https://www.facebook.com/SoneriBankPK/videos/vb.551761341550125/939283899464532/?type=2&theater/" width="550″/]
Focused on generating positive sentiments about Pakistan with a small contest based on sharing video messages to tell the important of Pakistan, the video was able to generate 4000+ tweets and reaching out to 2M+ people on Twitter.