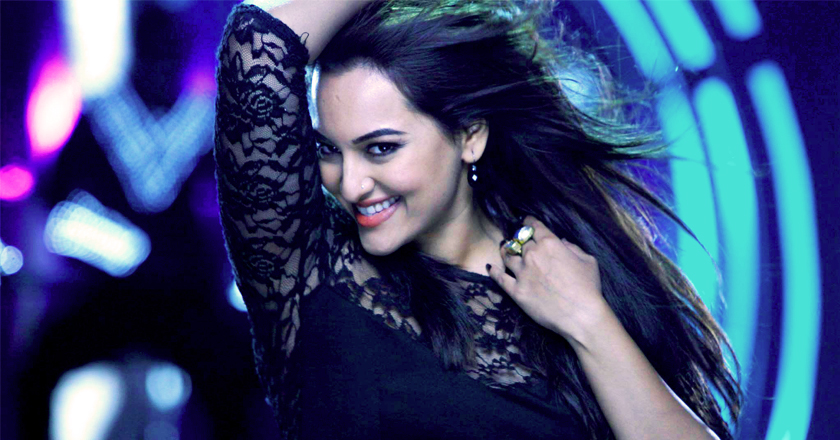 Sonakshi Sinha of Dabangg fame is absolutely sizzling on the cover of Vogue India. But that's not all, her mischievous personality is clearly resonating from the image.
Rather than the usual raunchy poses, it's welcoming to see a cover photo bring out the personality of the star on it.
With her hair tied up in a hasty bun and locks falling on her face, Sonakshi is looking candidly beautiful!
The Bottega Venetta blue crop top adds sensuousness and a bit of naughtiness as well. If that wasn't enough, the finger on the lips completes this playful photo.
Although the high-waist shorts aren't too visible, but this Hemant and Nandita creation definitely adds more color to her look.