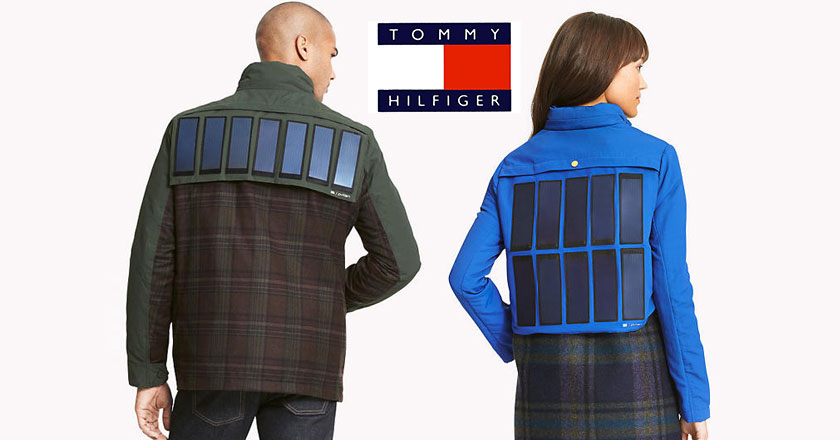 Solar powered charging is not a new concept, but what Tommy Hilfiger did with it is definitely something new. 
Tommy has introduced the easiest solution for keeping us connected through solar power. The brand has made it possible to carry around the portable chargers for your electronic devices without have to carry anything extra than your clothes.
With the help of Pvilion, the solar devices manufacturer, Tommy has introduced its latest clothing line with its flagship jackets now attached with solar powered chargers.
The flexible solar panels attached to charge the battery in the Front pocket of the jacket charge the battery which has a USB connection for charging one's smart devices. The solar panel comes with snap on and off facility, which allows the person wearing the jacket to take the solar panels off as and when required. 
This handy alternative, available both for men and women, costs $599 only, which considered to other solar alternatives along with a Tommy Hilfiger jacket is not a bad deal.
Have something to add to this story? Let us know through comments below or by getting in touch with us here.