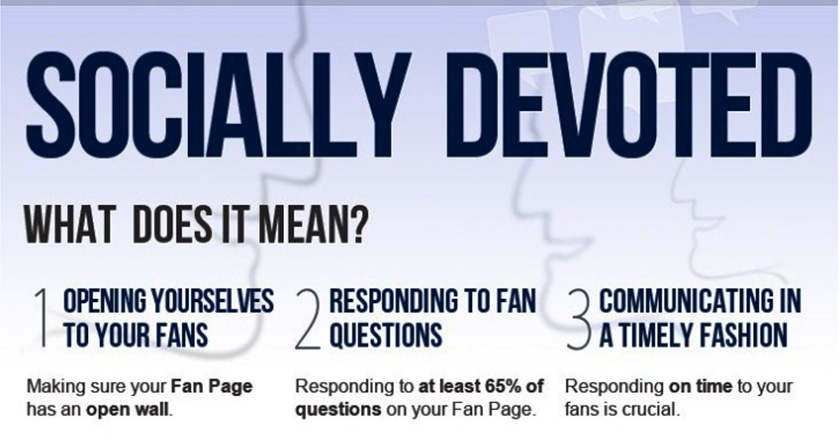 According to Social Bakers, Twitter is Now the Leading Platform for Inbound Customer Requests.
Socialbakers, a worldwide leader in social media analytics, today announced the Socially Devoted rankings for the last quarter of 2013. The quarterly study looks at how well companies are responding to inbound requests made over Facebook and Twitter and sets benchmarks against the top brands, industries, and countries around the world.
The report offers the surprising finding that over half of all social customer care queries are now directed at Twitter. However, Facebook queries still maintain a higher response rate. This indicates that customers are growing more and more comfortable using social media channels to interact with brands.
"It's clear that companies across the board—especially those in service-based industries—are investing more in real-time customer care," said Jan Rezab, CEO of Socialbakers. "Airline brands such as KLM are setting an example for other service-based industries to follow suit."
In addition to shorter response times, brands across all industries are increasing their response rates as well, while the number of inbound requests grows. Key findings from the Q4 2013 Socially Devoted report from Socialbakers include:
• 59 percent of all inbound customer requests via social channels are made via Twitter, as compared to 49 percent via Facebook.
• Brands overall are responding 12 percent faster to fan questions over Facebook and Twitter, as compared to Q3 2013.
• The Airline industry has the highest response rate on both Facebook and Twitter; Airlines respond to 76 percent of all in-bound questions on Facebook and 56 percent of those on Twitter.
• The Telecom industry receives the highest number of questions across both channels, with 426,451 questions over Facebook and 523,825 over Twitter during Q3.
You can download the infographic of the Q4 2013 Socially Devoted results here: