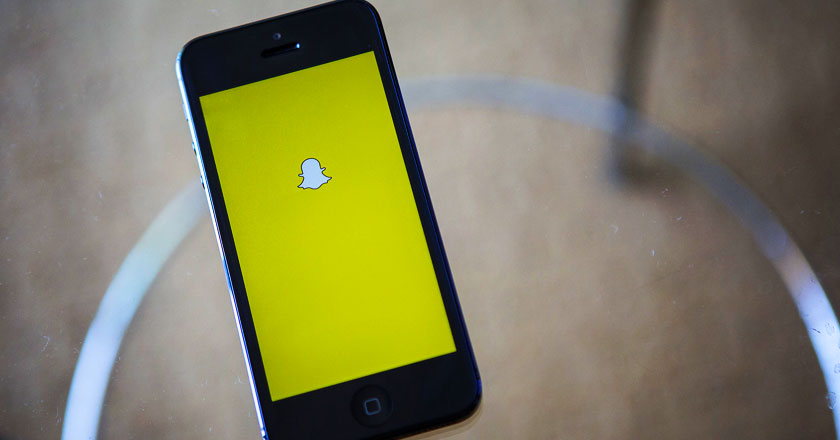 The user base of Pakistani users for Snapchat has steadily been on the rise. Especially since the founder of the app. recently visited Pakistan. Some even predict the photo-messaging app to become the next 'global camera.'
Read more: Snapchat CEO Evan Spiegel Guides Pakistani Students to Build a Billion Dollar Business
Once you have installed the new Snapchat update, there will be some new emojis surfacing on the app. This is the new change in Snapchat where instead of displaying the most contacted person in the list, it depicts emojis with each contact to show who the user is closest to.
According to a report by TechCrunch, the Best Friends List had previously been removed in an update in January. That Best Friend's setting has been updated to this new emoji system, which comes with a complete as to what connection each emoji depicts:
Gold Heart: This person is the user you send the most snaps to, and they also send the most snaps to you.
Grimace/Grit Teeth: This person sends the most snaps to the same person that you send the most snaps to.
Smile: This is one of the people you send the most snaps to.
Sunglasses: One of the people that you send snaps to regularly also receives snaps from this person.
Smirk: You are one of the people they send snaps to most, but they are not one of the people you send snaps to         most.
Fire: You and this person have exchanged snaps consecutively for the number of days next to the emoji.
The Emojis feature is introduced with the plan of combating the effect of Best Friends feature being taken off. This feature had always had the effect of creating drama and competition among friends. However that list became private.
Another added feature is also that people who have recently received snaps from the user will show a different emoticon and those who have recently not received any snap from the user will be having a different emoticon along with their name.
Some of the camera features have also been updated including low-light camera and adjusting brightness. Here is to hoping to have a better user-based experience.
Read More: Top 7 Must Have Mobile Apps for Pakistani's in 2015