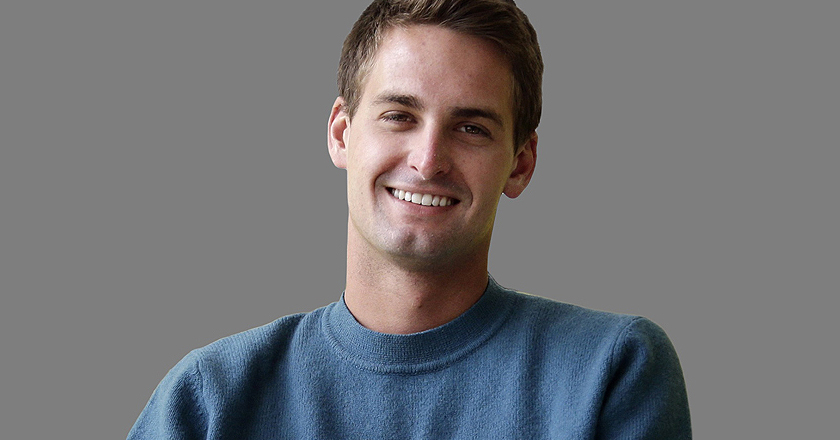 The telecom giant, Mobilink, invited its parent company VimpleCom's cofounder Augie Fabela and photo messaging application, Snapchat's CEO Evan Spiegel, at National University of Sciences and Technology, Islamabad to address students, entrepreneurs and teachers. The event was held yesterday with live streaming for those unable to attend and video recording for later publication.
The address entailed details, tips and pointers on how to establish a billion dollar business and how to manage it. Snapchat, an application that allows users to send photos and videos with a strong feature for privacy and security, was itself currently valued at $10 billion.
While talking to the audience about setting up businesses, Evan Spiegel was quoted saying that the fact that the creators of Snapchat were still in university when they came up with the idea, helped them move on and learn from several failed setups before being finally able to hit the jackpot.
Grateful for all of my new friends at #NUST in Islamabad! Thank you so much for a generous welcome to your beautiful university!

— Evan Spiegel (@evanspiegel) December 4, 2014
Moreover, Evan believes that every business is different and therefore, requires different levels of financing.
It is not necessary that a ton of capital is needed to make businesses grow, as in the case of Snapchat; businesses can easily capitalize on different technologies and use them to their advantage. 
The ephemeral messaging service has recently launched a money transfer service, Snapcash and the owners plan to stick to their original motto of "keeping things simple" by making carrying out transactions a simple process too. 
Moving on, Snapchat CEO justified the billion dollar value of the business by claiming that their new ad unit, currently rolling out in US, will not disturb the users as it would have an exclusive option for only those who want to see the advertisements. When asked about the future plans for Snapchat, Spiegel discussed the ideas in the following words:
New friends at the Islamabad Zoo! pic.twitter.com/HbivsQ86ts
— Evan Spiegel (@evanspiegel) December 3, 2014

"One of the things I have been studying and thinking a lot about is the media is general. How social media has fundamentally changed the distribution of content on the internet today. The focus is on getting users to click so that media companies can make money. So a lot of work can be done on changing the news distribution on smartphones and that's what I am going to be working on."