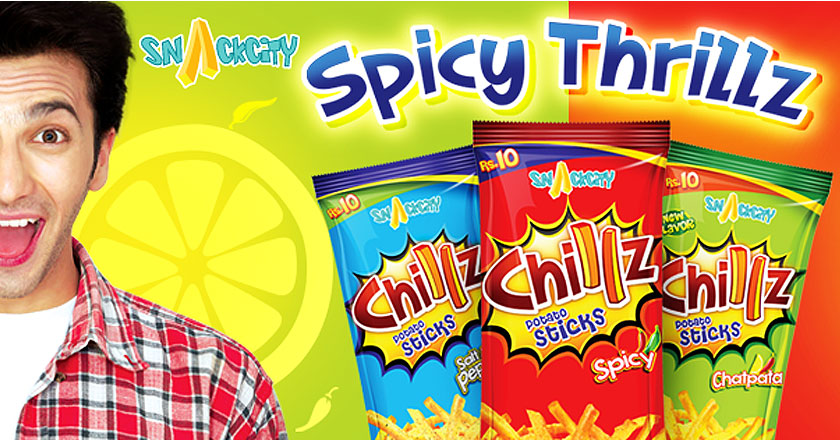 Snackcity's brand of spicy chips called "Chillz" is back with a retro Bollywood jingle 'Chillz Ka Chattaka'.
The old school sizzling bites of chips is a hit among the teens and this time around, the brand has launched a catchy song promoting three spicy flavours – Salt n Pepper and Spicy and Chatpata.
Conceptualized by Manhattan Leo Burnett, this is the first TVC for the Chillz chip. The jingle and song-based ad is out now and is playing on all major TV channels in Pakistan.
The TVC's message is to turn up the spice volume and add some Chatakha to your life with New Chilchilate Chillz.
 Take a look at the Ad: