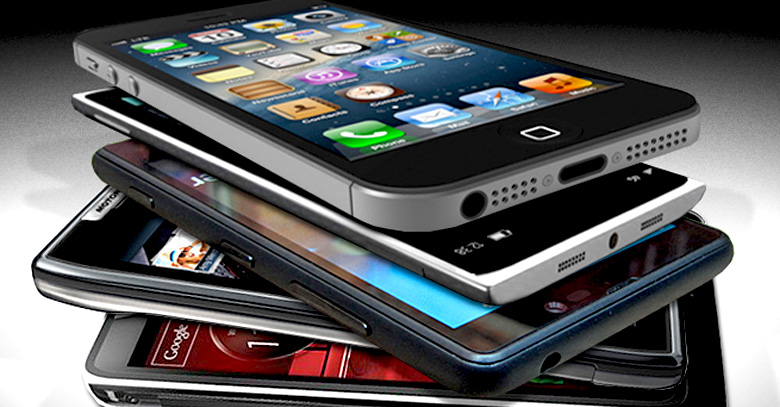 The latest Statistics of Smartphone shipments have been released. The third quarter of the year 2013 concluded with the start of this month (October marks the beginning of the fourth quarter). Last quarter has produced astonishing results in terms of smartphone preferences.
In the month of July, August, September (2013), around 250 million smartphones were shipped. These numbers indicate a year to year growth of almost 50% in comparison to third-quarter 2012, Juniper research claims.
According to the report, Samsung now holds a third of all smartphones shipped with an estimate of more than 85 million smartphones. These figures also mark a corporate record for the corporation.
After Samsung stands iPhone, as the research claims that 1 in every 7 smartphone shipped during the third quarter were Apple's flagship iPhone this year. IPhone also marks a quarterly growth of 8% from last year's third quarter.
After the top two, follows Nokia as it shipped a record 8.8 million Lumia devices and approximately 6 million ASHA smartphones in the third quarter this year. Nokia hence exceeded LG for the second time this year.
LG maintained its smartphone shipment pace compared to the previous quarter, shipping another 12 million in the third quarter this year, representing a 24% increases from last year.
The leading Smartphone vendors in this list namely Samsung, iPhone and perhaps even Nokia, are expected to continue to witness impressive growth next quarter due to seasonality. However the report also claims that there can be steady decline in growth thereafter especially in maturing markets.
Juniper report concluded that Smartphone vendors will be required to increasingly anticipate their customer's 'future needs', while creating 'newer needs' that customers will find necessary. This strategy will act as the touchstone of future business, as "new customers become a scarce resource and vendor churn becomes a major factor."