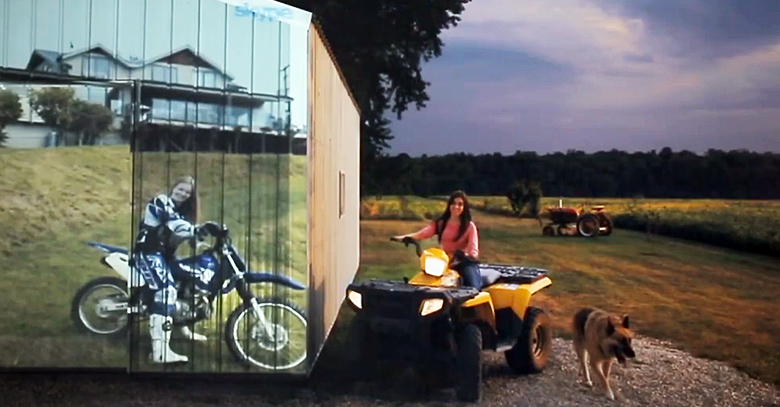 28 views
By Ufaq Ashfaque
To celebrate Skype's success, Pereira & O'Dell came up with the 'Stay Together' campaign which featured three short stories and 'projected' portraits, by Singaporean photographer and visual artist John Clang.
This campaign focused on how family and friends stay connected over long distances. This initiative enabled, family members, who were away from their families, were able to pose shoulder to shoulder with the projected image of their family, completing the family picture.
Long distance friends were also able to do the same.
 "This campaign shows the human side of the technology behind Skype. 'Stay Together' is about how Skype allows people to create and share those little moments that make life special," said PJ Pereira, Chief Creative Officer at Pereira & O'Dell.
The agency recently came up with a fourth series as well, named "The Born Friends Family Portrait". Till date, Skype has featured four stories, 'Imposible Family portrait', 'The Animal Family Portrait', 'The growing up family portrait' and 'The Born Friends Family portrait'.
Skype used the inspirational story of Sarah from Indiana and Paige from Auckland which they shared when Skype called for real life stories.
"Sarah and Paige's story was not only unique but incredibly inspirational, and we wanted to bring them together in real life," said Elisa Steele, Chief Marketing Officer of Skype.
Sarah and Paige both have a physical disability and this is the reason why they became friends, sharing their experiences over time through Skype. Their mothers found each other over internet when they got to know that their daughters had similar disability and then translation of their friendship to their daughters was a natural progression.
Despite being worlds apart, Paige and Sarah have grown old together, celebrating their unique bond of friendship, love and affection from afar. Skype arranged for them to meet face-to-face recently.
Even though both had physical disability, they managed to survive against all odds, taking care of one another, making Skype an important tool to bring together people in real lives.