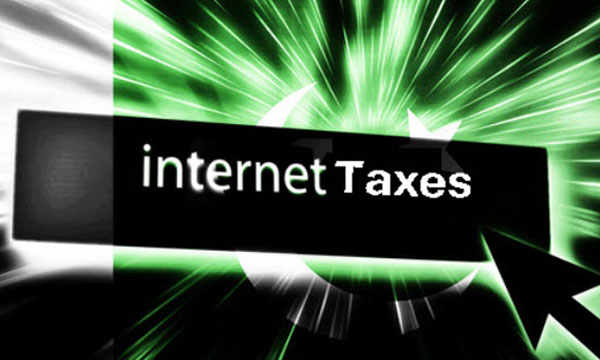 The Sindh Revenue Board (SRB) issued a notification in which the board declared it has removed the general sales tax on internet services. This has been considered under two conditions. First, usage under Rs. 1,500 for 2MB connection and secondly, usage under Rs. 2,500 for more than 2MB and less than 4MB connections.
This means that customers that have internet packages for below 1,500 usage (with 2MB broadband speeds) or Rs. 2,500 (above 2MB and below 4MB) will be exempted from paying internet taxes (GST) on internet services.
 According to the notification; "The concessionary rate of 19% on the telecommunication services is available subject to the condition that the persons providing telecommunication service shall pass on the full benefit of the reduced rate of tax to the service recipient and shall neither invoice/bill nor collect any extra charge/amount or surcharge on the value of the services.""Persons not complying with this condition shall charge, collect and pay tax at that statutory rate of 19.5%." As of now, Telenor Pakistan has announced the reduction of 0.5% GST for their customers. The revised Telenor packages are:
5G To Be Launched In Pakistan Soon
Other service providers will also release their new rates too. The notification further reads "Internet services whether dial-up or broadband, including email services and data communication network services of up to 2 Mbps speed valued at not more than 1,500 rupees per month per service recipient and of more than 2 Mbps speed but not more than 4 Mbps speed valued at not more than 2,500 rupees per month per service recipient."
"Telecommunication Services involving charges payable on the international leased lines or bandwidth services used by software exporting firms registered with the Pakistan Software Exporting Board." We may soon see this being implemented in KPK as Balochistan and Punjab also do not charge GST, so KPK is the only province to do so.
Stay tuned to Brandsynario for more updates.