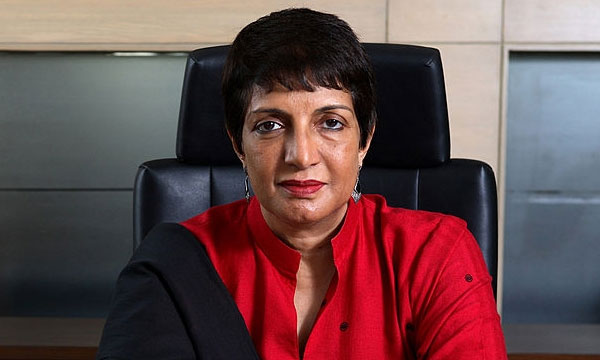 Lately, United Bank Limited (UBL) has been quite in the news over rumors that the top management of the bank had been sacked. According to tittle-tattle, President UBL  Wajahat Hussain was fired as directed by State Bank of Pakistan (SBP), in reports of a financial scam . Gossip followed that Sima Kamil,  Head of Branch Banking at Habib Bank Limited (HBL)  has replaced Hussain to take charge of UBL.
The real story!
In a statement, UBL and the State Bank of Pakistan  (SBP) squashed all these rumors and deemed them baseless allegations.
"The Board of Directors (BoD) of UBL repose fullest confidence in the President and CEO, Mr. Wajahat Husain and the management team of the bank,The BoD strongly rejects all rumours being spread on this matter.
Sima Kamil Quits HBL!
Reports reveal that Kamil has resigned from her post at HBL to pursue a career at UBL.  According to profit.pakistantoday.com.pk, following notice was issued by HBL President, confirming Sima has bid farewell to the bank.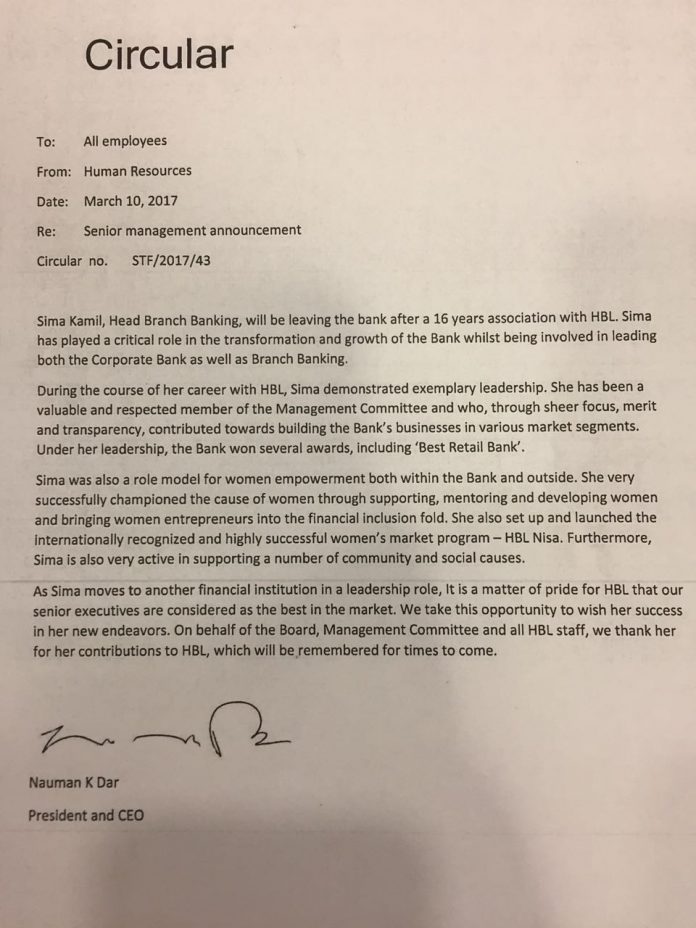 Courtesy: profit.pakistantoday.com.pk
For now, she has been hired as the deputy CEO of UBL and will take charge as President of the bank, once Wajahat Hussain's contract as CEO expires. According to details, the tenure of the current CEO will be ending in May 2017.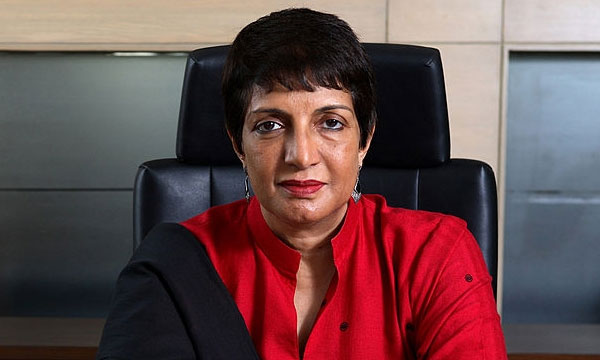 Consequently, Sima Kamil will become the first woman in Pakistan to lead a major bank in the state. It is no secret that she is the most powerful businesswoman in the nation today.  Kamil has has been leading HBL's Branch Banking since 2011 and was overlooking the 1,700-strong branch network of HBL, dealing in Retail, Consumer, SME, Rural Banking and Wealth Management.
Her taking over UBL 's presidency will open an an important chapter in the history of Pakistan's banking sector!
Stay tuned to Brandsynario for more updates!