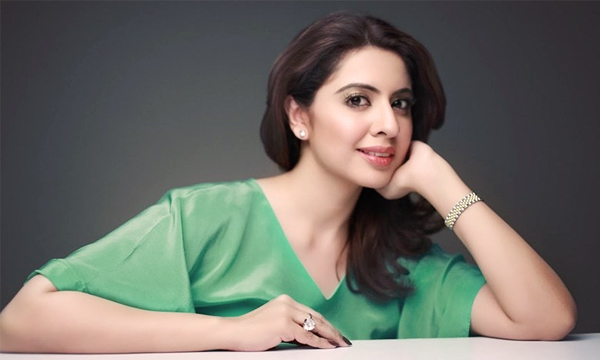 Young Sidra Iqbal is ready to shine on AAJ News with her in-depth analysis and intelligence. Internationally acclaimed journalist and presenter Sidra Iqbal is raising the bar higher for herself by taking on more and more prestigious and high-profile projects under her belt.
After successfully hosting 'Current Affairs with Sidra Iqbal' on PTV, Iqbal will now be seen hosting a new current affairs show 'Dialogue Tonite with Sidra Iqbal'on AAJ News from Monday to Wednesday at 8 pm.
The youth icon that shot to fame among the younger generation through her programme'Mind the Gap with Sidra Iqbal' has blossomed intoa seasoned anchor person, being the first Pakistani journalist to be awarded the GR8 Women Award for Journalism 2014 in Dubai, UAE for meaningful contribution in the fields of Journalism and Advocacy by the Government of UAE and the Indian Television Academy.
[dailymotion id="x3g6j9u"]
With her signature poised style of speaking and insightful news analysis, the show is expected to be a project of substance highlighting the contemporary issues revolving around politics, economics, youth development, women empowerment, national security issues of Pakistan and similar subjects.
Read more: Aamer Khan, Former BBC Urdu Head Joins AAJ News
Iqbal being the powerhouse of knowledge that she is, is determined to use this open ground of dialogue and discussion to portray the true picture of our society both nationally and internationally. The show is anticipated to be an opinion forming platform for the masses in general and the youth and women in particular.
'Dialogue Tonite with Sidra Iqbal' will go on air from Monday, November 30.
Read more: Sidra Iqbal Brings an Indian Award to Pakistan
Stay tuned to Brandsyario for more updates!