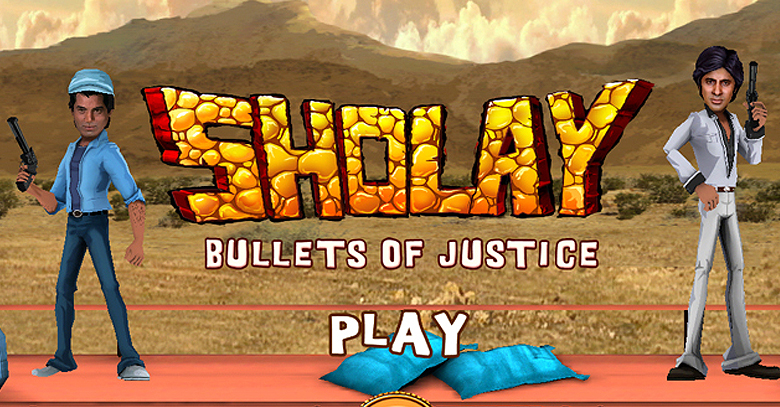 With its return to the silver screen in 3D, India's ever green classic; "Sholay" revives the legendary cast, Jai and Veeru, Basanti and Gabbar Singh with its new game app: "Sholay: Bullets of Fire".
The free game application has been designed by Hungama Digital Media and Gameshastra Solutions to promote Sholay 3D.  After successful results on Facebook, the app has been launched on iOS, Android and platoforms.
The single player, finite level and side scroller app rejuvenates the bona fide narrative and visual richness of Bollywood's "greatest-story-ever-told" with its "wild west" ambience and integration of customized animation of all the characters.
"I am thrilled with the game play of Sholay: Bullets of Justice as it has 12 levels and is a complex game both on mobiles and on all other platforms. It is available now so download it and enjoy blasting through Sholay as Jai or Veeru or both," says Sascha Sippy, chairman, Sholay Media and Entertainment.
Now you can enjoy overpowering and punishing the ferocious band of dacoits attacking the thieves, Jai and Veeru in the moving train, free Basanti from the clutches of the evil Gabbar Singh and save the day by rescuing Ramgarh from the maniac. 
"The Sholay: Bullets of Justice Game is engaging and addictive for the average gaming enthusiast. We hope to provide them with the ultimate gaming experience in the comfort of whichever connected environment they choose", comments Neeraj Roy, MD and CEO, Hungama Digital Media
After 38 years, Sholay will, once again work its magic in the third dimension, now entertaining a new generation of movie lovers.