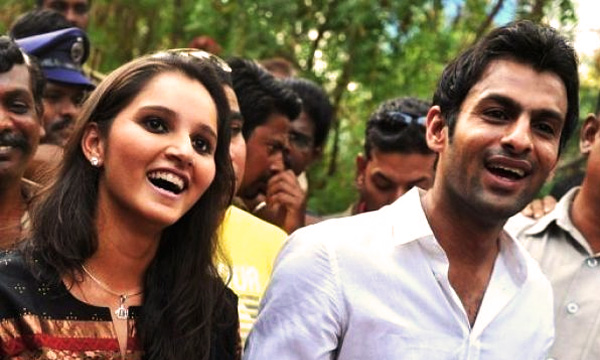 It's an all out dance war! Indian cricketer Yuvraj Singh has posted a video to his Twitter, taking on the challenge set by his Pakistani counterpart Shoaib Malik and his Wimbledon winner wife Sania Mirza. Watch the video below:
This is how it is done! @realshoaibmalik Bhai hum tho hamesha maidan mein the @Velfieapp pic.twitter.com/uYqTVXbcWz

— yuvraj singh (@YUVSTRONG12) July 25, 2015
What will our Shoaib Malik do next?    
---
The Shoaib Malik – Sania Mirza Dubsmash video celebrating Pakistan victory against Sri Lanka went viral on social media was loved by all but one. The video has drawn a mocking response from Indian cricketer Yuvraj Singh. The superstar sports-couple danced to the tunes of 'Abhi Tou Party Shuru Hui Hai' alongside other Pakistani cricketers.  
When bae comes to watch you play….Abhi Toh Party Shuru Hoi Hai With lots of love from @MirzaSania & I from Colombo pic.twitter.com/JreRtoxPDv — Shoaib Malik (@realshoaibmalik) July 20, 2015
The Indian cricketer tweeted in response to the video: "Such outstanding players… But terrible dancers"
@realshoaibmalik @MirzaSania such outstanding players ! But terrible dancers

— yuvraj singh (@YUVSTRONG12) July 20, 2015
However, Shoaib Malik was quick to react in equal tone to Singh. Malik replied to the tweet, hardly after an hour, saying "Ajjao maydaan main (let's come to the ground).
@YUVSTRONG12 @MirzaSania ajjao maydaan may lol — Shoaib Malik (@realshoaibmalik) July 20, 2015

Seems our Pakistani boy doesn't want anyone poke fun at his beloved wife. The video overall drew a good response from fans of both the countries – India and Pakistan.