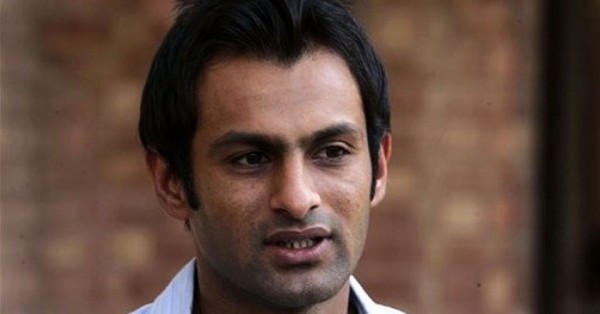 Tech giant, Samsung is all set to launch its 2015 flagship phones, the Samsung Galaxy S6 and Samsung Galaxy S6 Edge, in Pakistan, in a launch event in Lahore today, with at least five celebrities invited to showcase using the new smartphones.
One of the celebrities is former captain of the Pakistani Cricket Team, Shoaib Malik, who tweeted his picture while waiting for his turn at the rehearsal of the ceremony.
However, according to ProPakistani, India's first celebrity son-in-law made the error of tweeting his picture using an Apple iPhone, which happens to be Samsung's biggest smartphone rival.
Tae a look at these screenshots: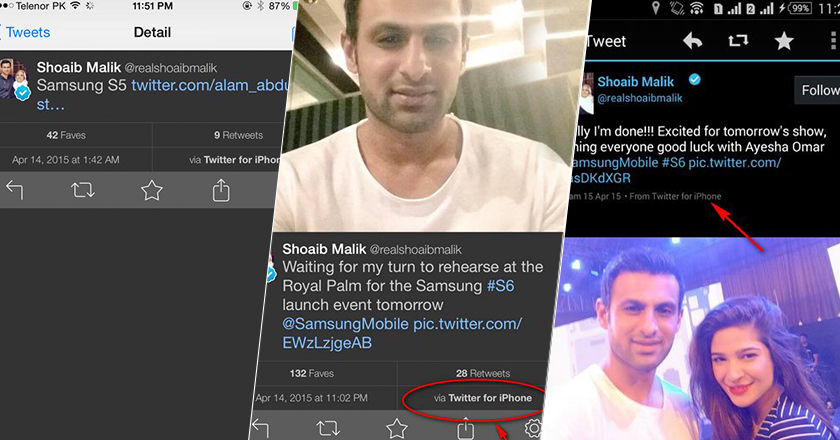 This might be because Mr. Malik might not be aware of Twitter's settings that allow it to stamp all the tweets with the name of the application used to send them. Like many other exclusively-iPhone celebrities, it seems Samsung has been using Shoaib Malik to (forcefully) praise their product.
Shoaib Malik, upon the inquisition from one of his followers (who spotted his Twitter error) about which phone he was using, simply replied that he was using a Samsung S5.
Clearly, Samsung should be keeping a stern eye over its celebrity endorsers since they are not really the most tech-savvy people around. Shoaib Malik, on the other hand, after a spell out of the cricket team, this time has been clean-bowled by his own foolishness.
Our heartiest commiserations to him.
Read More: Samsung Paying People To Attend Galaxy S6 Launch Event?