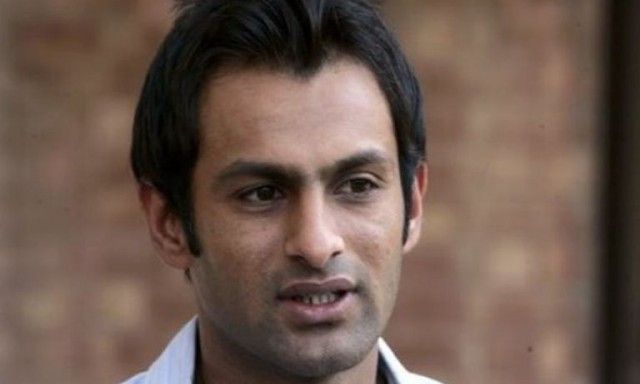 In a shocking news, Pakistan's all rounder sports superstar, Shoaib Malik has announced his retirement form the nation's Test Cricket today. The declaration comes straight after the cricketer failed to perform well in the second innings of the third test match of Pakistan vs. England in Sharjah on Tuesday.
An emotional Malik took to Twitter and revealed the news to his fans.
I have decided to retire from Test Cricket, will post my retirement blog soon. Please remember me in your Duas, love you all & thank you 💪🏼

— Shoaib Malik (@realshoaibmalik) November 3, 2015
Taking to reporters, the sportsman stated, "The reason of my leaving Tests is not because of slump in form but it's because I want to give more time to my family and concentrate on the 2019 World Cup."
The cricketer made a dramatic comeback after five years in the the first test match at Abu Dhabi made a career-best 245 in his first appearance since the Edgbaston Test against England in 2010. Unfortunately, his performance went down since then and seized a sad round of  scores 0, 2, 7, 38 and 0 in his next five innings.
Read more: Cricketer Shoaib Malik ill After Scoring Double Century!
 "I realized today that this is the right time to leave the place for youngsters and Pakistan have many talented players who can fill in," he added further to the reporters.
Making his test cricket debut in 2001 against Bangladesh in Multa,  Malik has  played 35 Tests, scored 1,898 runs, 3 centuries, 8 half-centuries and 29 wickets.
Read more: Pakistan Protests Against India As Host For T20 World Cup 2016