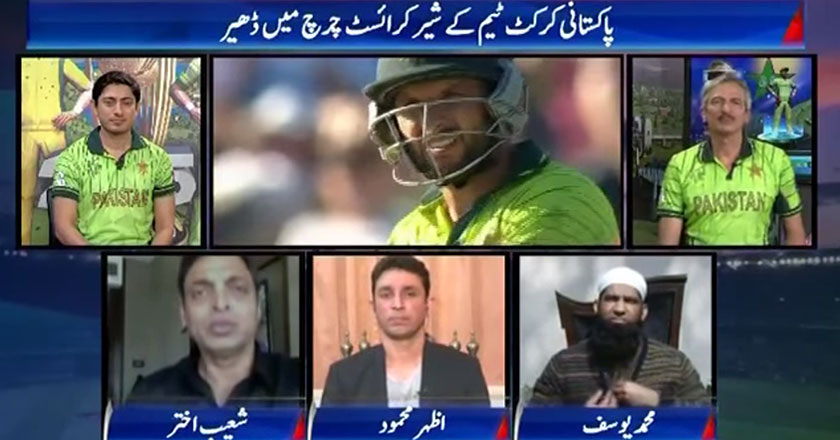 With Pakistan's recent heartbreaking and downright embarrassing losses against India and West Indies in the ICC Cricket World Cup 2015, fans are devastated with the team causing many to lash out on social media.
But none more than Shoaib Akhtar, former fast bowler.
In a recent interview *rant* with Geo News, Akhtar blatantly insults the team and its coaches, especially Misbah ul Haq (captain), Waqar Younis (head coach) and Younis Khan (batsman).
"He (Khan) should just say that I want to go back. I don't want to play."
Akhtar went on to say that Waqar Younis had been coach twice before and this was his third time. Akhtar was adamant "What can he do now, that he did not do before?"
"I don't know what coach Waqar Younis wants. He has no game plan or direction for the team."
Akhtar had many words to say about the team captain, Misbah ul Haq but none worse than "selfish" and "cowardly".
"I have been saying this for a long time we are heading for disaster. I have never seen a more selfish and coward captain like Misbah," Akhtar raged on Geo News.
"When he knows the chips are down and the team needs an inspirational leader, why couldn't he (Misbah) come up the order and also protect Younis (Khan) and others by batting at number three," he asked.
"Misbah has always been a selfish player and he is satisfied with his own runs but the team comes second."
The ex-cricketer further bashed Misbah ul Haq on the comparison of the recent upsets with the World Cup of 1992.
"1992 and today cannot be compared. Yes we were down and we came back up, but we had a real captain back then (Imran Khan) who brought us back up, with the Grace of Allah. How can you compare Misbah with Imran? What kind of leadership is this?"
"Indians are laughing at us. No one blames the team for losing, but at least they should have put up a fight."
Another former test captain Ramiz Raja described Pakistan's fielding as "hilarious" after at least four catches went down against the West Indies with Shahid Afridi dropping two of them.
"It was really hilarious to see such a fielding performance," Raja said.
Raja also wanted Younis to sit out and try to regain his batting form ahead of quarter-finals — if Pakistan qualifies.
"He should go back to the nets and prepare for the quarter-finals and let someone else take his place in the remaining group matches," Raja said.
Watch the complete video below:
World Cup: Shoaib Akhtar reaction on Pakistan… by dailypak1