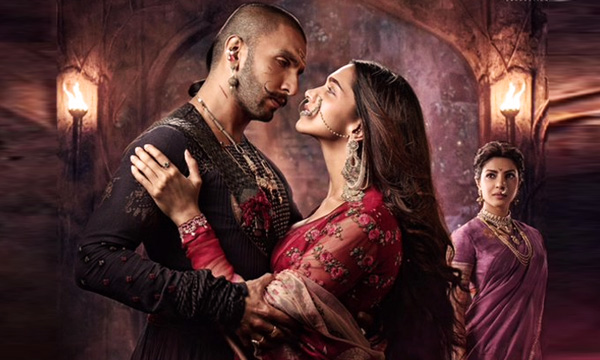 Sanjay Leela Bhansali's much hyped movie, Bajirao Mastani may face a temporary ban after Shiv Sena raised objections on the wrongful portrayal of the lead characters – Bajirao and Mastani.
According to The Indian Express, the descendants of Bajirao and Mastani raised objections on the incorrect portrayal of their ancestors to which one of the Shiv Sena's MLA Pratap Sarnaik wrote a letter to Maharashtra Chief Minister Devendra Fadnavis.
In his letter, Sarnaik highlighted the fact that how wrong portrayal of the characters has hurt the sentiments of Marathi people. Sarnaik accused Bhansali of making a film without conducting proper research and demanded that it should only be released after showing it to the descendants and after taking into consideration their opinion and sentiments.
Acknowledging Sarnaik's letter, Maharashtra Chief Minister has ordered an enquiry to look into the matter. While talking to The Indian Express, Sarnaik stated that:
"The CM has acknowledged my letter and ordered an enquiry into the same. Sanjay Leela Bhansali should have considered the views and opinions of the Peshwa descendants and respected our Marathi sentiments while making the film. It is not being made on a fictitious character."
Bajirao Mastani First Look: Deepika, Priyanka & Ranveer Get Ready to Fight
"Peshwa Bajirao is a revered icon and legendary warrior for all Maharashtrians. To show such a legendary figure dancing while vigorously moving his Shendi in the song Malaria is highly unacceptable. We don't even dance like that during Ganpati celebrations."
Read More: Bajirao Mastani's Song 'Pinga': Deepika and Priyanka's Dance Off
It's not the first time that this movie with a stellar cast including Priyanka Chopra, Deepika Padukone and Ranveer Singh has faced a controversy. Previously, when one of the songs of the movie 'Pinga' was released, it came into the limelight for the same reason, where people raised their concern over incorrect portrayal of women in the song.