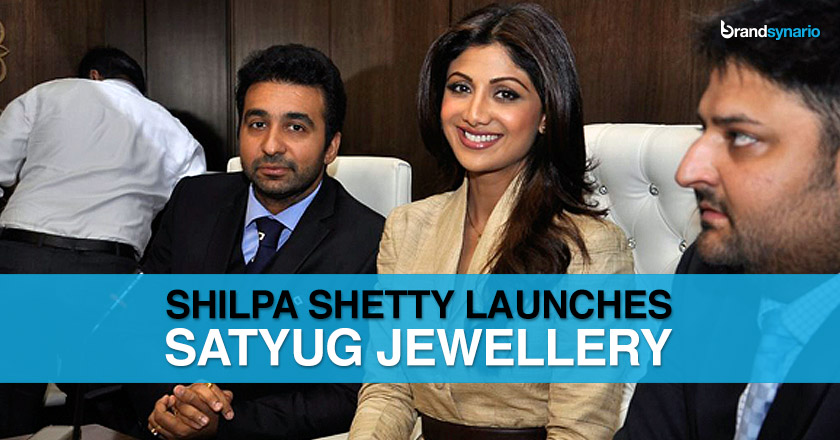 Bollywood actress and co-owner of IPL Team Rajhistan Royal, Shilpa Shetty launched her exclusive gold jewelry company, 'Satyug Gold' at a press conference today in Mumbai.
Talking at the event, Shilpa said, "We have entered into long-term contracts with gold mines from all over the world and own two licensed refineries in India. Some of the margins we make in our gold business will be passed on to our customers in the form of discounts."
The stores simultaneously launched in Mumbai, Delhi, Jaipur, Ahmedabad, Pune, Chandigarh and Ludhiana will have their own Satyug Gold showrooms.
The newly created company has also entered into long-term contracts with gold mines all over the world while licensing two refineries in India itself.
Additionally, Satyug has agreed to a five-year deal, worth Rs. 25 crore in royalty payments, with the Indian Bullion & Jewellers Association (IBJA), which will allow it to purchase pure, 24-karat gold bullion for 37% less than the market price, thus passing on those savings to its customers
At the press event, Shetty revealed 12 "evil eye" charms that she designed, which will be available at all Satyug Gold outlets when they open, along with all other original and exclusive designs by Shetty.
The former Bollywood diva rose to international fame after winning Big Brother. Few years later, she married Delhi based businessman Raj Kundra.
Together, the couple owns IPL cricket franchise team Rajasthan Royals, for which they paid $15.4 million for a 11.7% stake. In addition to her AIDS activism, shilpa is an active supporter of PETA (People for the Ethical Treatment of Animals).