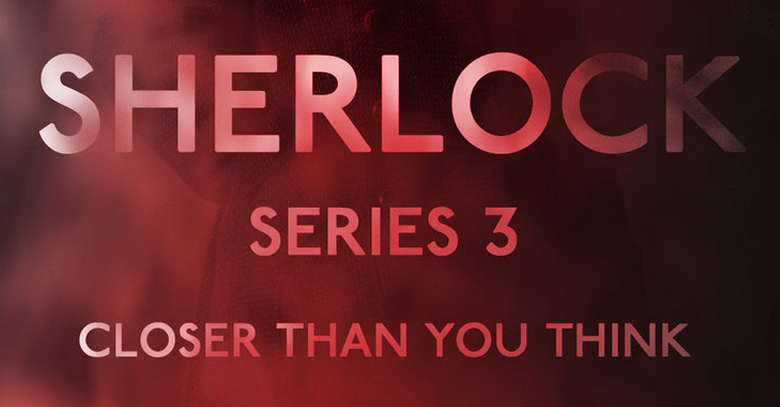 The official trailer of Sherlock Season 3 has been aired on the show's parent channel BBC One.
After Sherlock Holmes' deathly fall in Season 2 from the rooftop of St. Bartholomew's Hospital, every Sherlock fan wanted to know the future of his favorite character.
The Season 3 Trailer answers one of the most-asked questions since January 15th, 2012 – Is Sherlock Holmes really dead? 
Well, the first-look of BBC One's 'Sherlock Season 3' verifies that #SherlockLives indeed.
The last episode of the 2nd season named 'The Reichenbach Fall' was originally based on Sir Arthur Conan Doyle's "The Final Problem". Both stories unravel in a manner that Sherlock is discredited for everything he has stood for, all according to the plan of his arch-adversary 'Professor James Moriarty'.
This leads to the latter part of Moriarty's plan to kill Holmes, where Holmes fakes his own death as Watson looks on.
However, In the original script of Sir Conan Doyle's Final Problem, Sherlock and Moriarty are presumed to have fallen to their deaths from the Reichenbach Falls in Switzerland.
Twitter seems to be the chosen medium as the group of people sitting in the room all get some really interesting barrage of hashtags floating onto their screens, which includes #SherlockHolmesAlive, #SherlockLives and #SherlockIsNotDead.
Season 3 will be expected to answer some of the most intriguing questions like, how Sherlock faked his death in front of Watson and pedestrians? What will happen when Sherlock will face Watson? lastly, what has Sherlock been doing all this time?
Played by Benedict Cumberbatch, this particular character of Sir Arthur Conan Doyle's Sherlock Holmes is a rather contemporary modernization of the famous British detective's life-stories. The rejuvenation includes Holmes' apprentice and best friend Doctor John Watson, played by the-now-Hobbit-star Martin Freeman.
'Sherlock' has received massive critical acclaim ifor the last two seasons only to be followed up by an even more larger mass appreciation, fan following and TRPs (Target Rating Points). Being sold to more than 180 territories around the world, it would be hard for one to believe that the show consists of only  six episodes, three in each of the first two seasons.