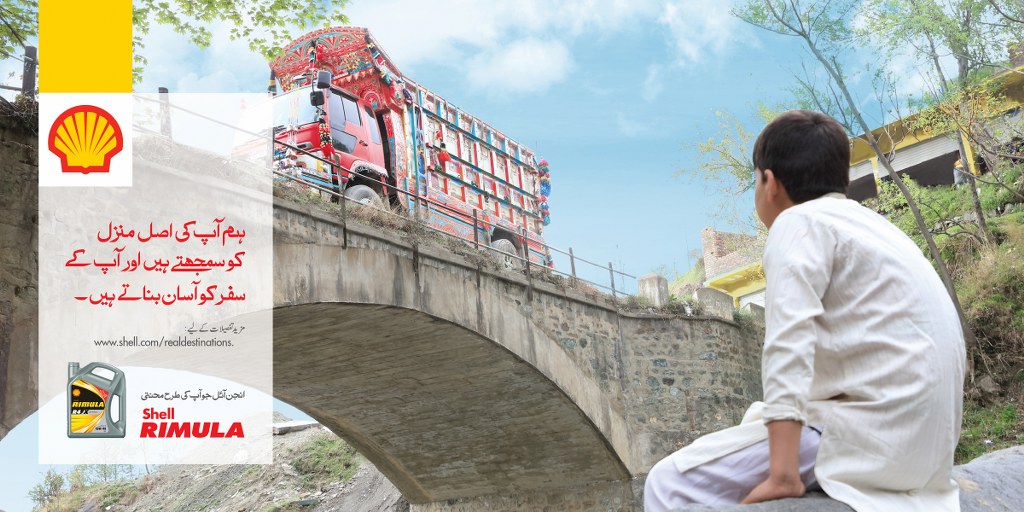 The largest international oil marketing company in Pakistan, Shell has a launched a new campaign called Real Destinations for its premium heavy duty engine oil, Shell Rimula. Targeted towards our local truck drivers and farmers, Shell Rimula highlights the challenges of the everyday journey of life faced in rural areas of Pakistan.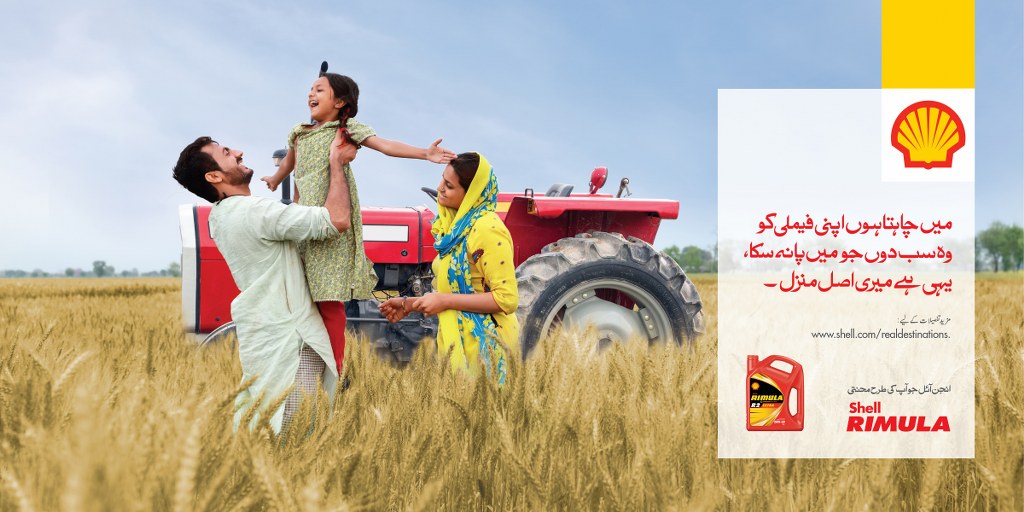 The heart-touching campaign looks at the life of truck drivers and farmers of Pakistan, their dreams and aspirations and emphasizes on the hard work they put in every single day to accomplish them.
Real Destinations represents the largest ever integrated marketing campaign from Shell Rimula and marks the latest step towards a more emotional global brand marketing approach. The campaign reveals the personal motivations and goals in the life of Pakistan's trucker drivers and farmers.
A television commercial is also produced to run in Pakistan by one of the most talented filmmakers of the country, Jamshed Mehmood (JAMI).
Watch the TVC here:
Shell Rimula has consistently worked towards empowering its consumers by providing them with premium oils that ensure engine protection against wear and tear making the journey towards reaching their dreams smooth, regardless of the driving conditions.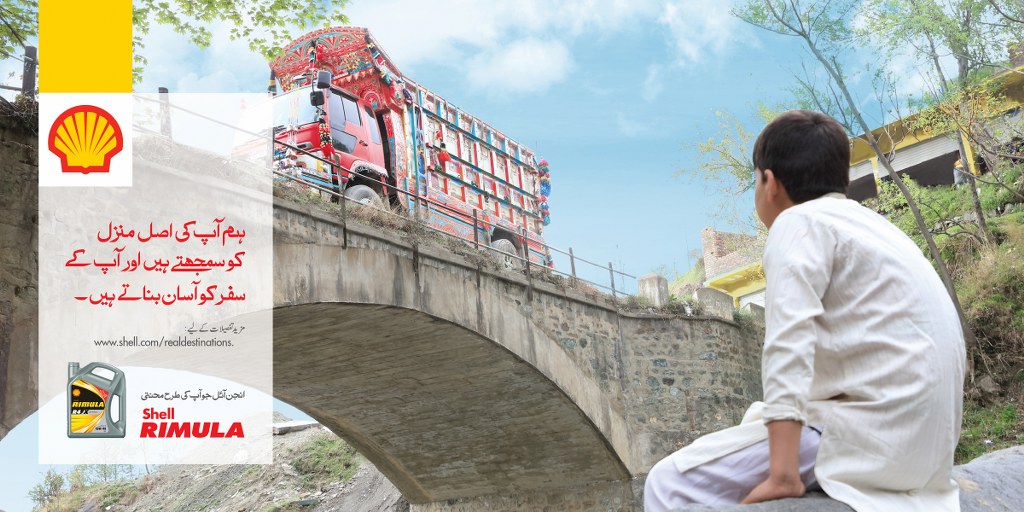 The global campaign of Real Destinations has been localized and developed specially for this purpose.
The Real Destinations campaign is currently running in 17 countries across Europe, Asia, Africa and the Americas, including Pakistan.