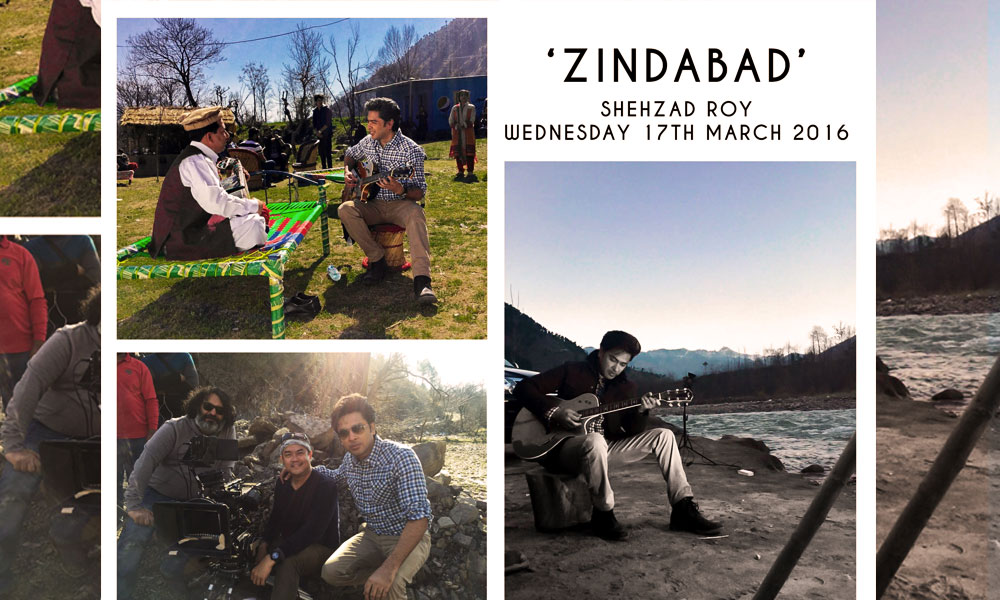 The popular singing sensation and a leading philanthropist Shehzad Roy will be releasing his latest single and video #Zindabad to celebrate Pakistan and 'Pakistaniat'; the single will be out in time on 23rd March 2016 for Pakistan Day. The song audio and video has been released today.
Watch the song video below:
A patriotic song, #Zindabad embodies Pakistan's diverse culture, society, and people. Shot across some of Pakistan's most prolific natural sights, from valleys to mountains to rivers and deserts, #Zindabad celebrates the coming together of the nation for one cause – Progress.
The video highlights how everyone is able to contribute towards the betterment of Pakistan in their individual capacity. #Zindabad is manifest of Shehzad's ongoing commitment to instilling a sense of pride and togetherness in Pakistanis as one nation.
On the release of #Zindabad, Shehzad Roy has said:
"Pakistan is an incredible country, rich in heritage, legacy, heart and natural beauty. I take great pride in my country and in being a Pakistani and that is what Zindabad is all about: for this video we went across Pakistan and such travels always give me the opportunity to meet such prolific people – each one working to make a better life for themselves; for their country. There is so much to be positive about and each one of us can act as an agent for change. Pakistan, Zindabad!"
Indeed, Roy is known equally for his work as a musician as he is a humanitarian, engaging his music to work for change.  He is the force behind the nonprofit organization, Zindagi Trust, which strives to improve the quality of education available to the average Pakistani, reforming public schools, educating working children and lobbying the government to improve education policy.
Roy has also produced and hosted 2 documentary series; Chal Parha, a commentary on the state of public education in Pakistan, and docudrama Wasu aur Mein, which follows the travels of Shehzad and Wasu Khan, a villager from Baluchistan which ultimately deconstructs what it means to be a citizen of Pakistan and projects what the future holds for them in this country.
#Zindabad was produced and composed by Naqash Haider Shany, with Kelvin as the director of photography, Lyrics by Nadeem Asad and Ahsan Rahim as the video director.
Catch #Zindabad on leading TV and Radio channels and social media from Wednesday 17th March 2016. For more information and updates on Shehzad Roy's musical journey and philanthropic work keep yourself logged on to:
YouTube: www.youtube.com/shehzadr
Facebook: www.facebook.com/shehzadroypage
Instagram: @officialshehzadroy
Twitter: @ShehzadRoy
Fawad Khan's Pakistani Movie Albela Rahi is A Melodic Journey
Stay tuned to Brandsynario for more updates!