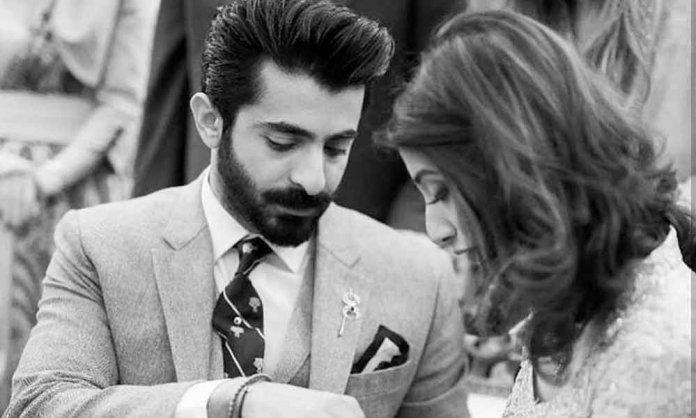 Our hearts broke into million pieces when we heard that the handsome hunk Sheheryar Munawar is no longer single and is all set to tie the knot soon.
The actor got engaged to Hala Soomro in a small ceremony which was only attended by the couple's family and close friends.
Ranveer Singh Talks About Ban On Pakistani Artists In Bollywood
The duo looked all happy together and now we just cannot wait to witness their wedding day.
Have a look at their engagement pictures: 
Soon after the pictures were revealed, Hala Soomro attracted a certain amount of attention on social media.
We must say, her engagement with Sheheryar Munawar has brought her into the limelight already.
However, very little is known about Sheheryar's bride-to-be and now everyone is eager to know more and more about her. So for all those who are interested, we have some information about this gorgeous lady Hala Soomro!
An Instagram blogger 'Miss Dramatic' has created a video on Hala, telling us all about the young beauty.
Hala Soomro is a foreign certified doctor who is currently practicing at Ziauddin Hospital.
She is reportedly a close relative of famous surgeon Dr. Rufina Soomro
Hala is also an artist and has a keen interest in painting.
And here she is with her parents!
Have something to add to the story? Let us know in the comments section below.
Ali Zafar Responds to Ranveer Singh's Tweet On Arrested Indian Pilot
Originally published on Veryfilmi.com