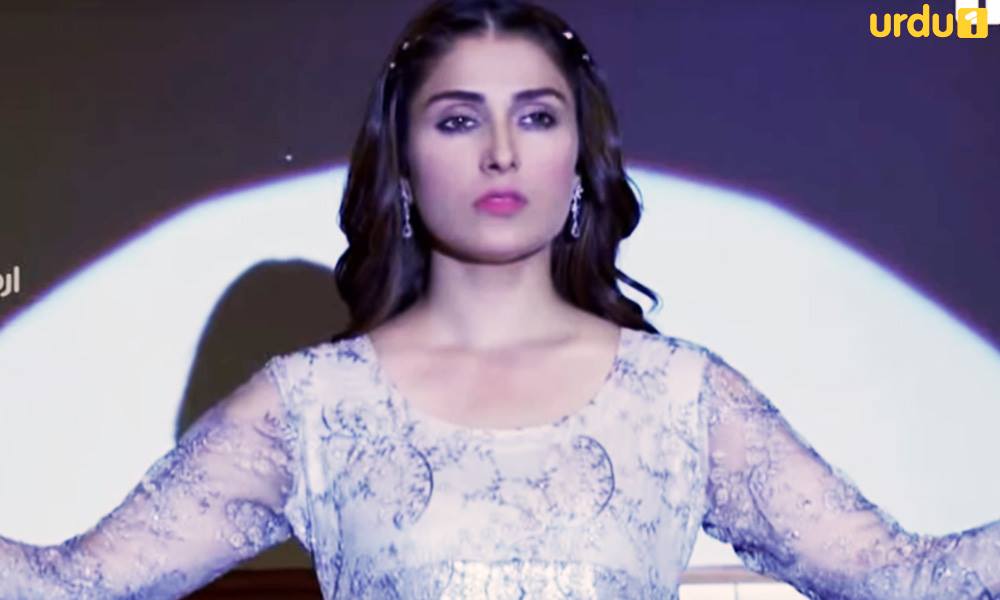 We last saw Aiza Khan in Urdu1's Tum Kon Piya. Now the starlet is returning with yet another drama, Shehernaaz which will unveil her in a never- seen- before avatar!
As opposed to playing the damsel in distress, the bubbly beauty will be seen as a strong headed woman, with an iron will and a dream to shine as a well- renowned actress.
Khan's husband along with Hassan Zia has taken the task of producing the drama while Hoor Shamaeel is the writer. Syed Ahmed Kamran is the director of the serial.
Storyline
Sajid Hasan (Naseeb Gul), who plays the role of Aiza's father is a tailor working for a high-end fashion designer. Shahnaz, played by Ayeza Khan feels that her father does not get the credit he deserves and dreams of ensuring he has his own brand one day.
And therein lies the true charm of the first episode; the special bond that Shahnaz has with her father. She is his dream and Naseeb Gul is her strength and the steady hand of guidance. It will surely be interesting to see how this sweet relationship unfolds as the drama catches pace.
To hide her poor social status, Shahnaz lies to her friends about her upbringing, and having certain other luxuries. She prefers to be called Shehernaz over Shahnaaz as she feels that the latter is not an appropriate name for a heroine.
As for the male lead, we got to see Farhan Malhi take on the role of "Sherry" and his role till now is a bit predictable. Sherry's character did not produce the same appeal as that of Ayeza Khan's, Sajid Hasan's or even Mehmood Akhtar's. But if the trailers were any indication, we will get to see Sherry take on a much more dominant role in the drama soon.
Review
Overall, the drama was well-balanced and structured since all of the actors got their due share of screen time. Therefore, it is no surprise that the first episode turned out to be a well-executed introductory episode.
As the episode progressed, we get to know and somewhat admire each and every character that is introduced. It struck as an interesting venture, especially since the relationships between the characters were fresh and interesting. The actors were well molded into their roles and there was no inconsistency.
While Pakistani serials are full of Cinderella heroines, Shahnaaz will not rely on a prince charming to rescue her. Aiza Khan did a wonderful job with her energetic character in the drama and will continue to wow us in the upcoming episodes.
You can tune into Shehernaaz, every Wednesday on Urdu1 at 8:00 PM PST.
Stay tuned to Brandsynario for more updates!