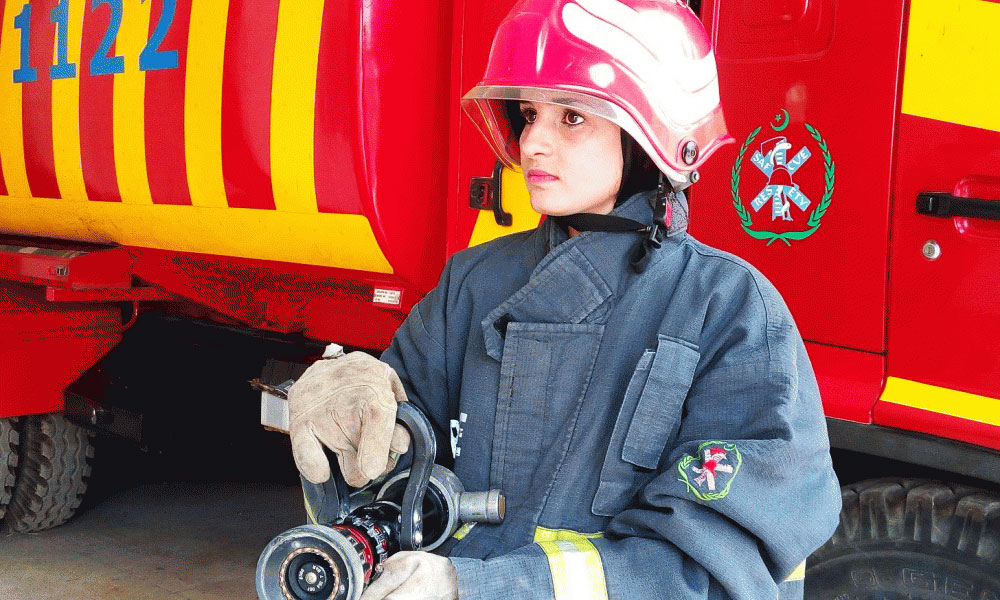 A small town girl has made the nation proud by becoming the first ever firefighter of Pakistan. Shazia Parveen, 25, is the first female firefighter of rescue unit 1122 in Vehari, near Multan, Pakistan.
Fighting the flames with men twice her size and age, Parveen, the daughter of a retired army officer, lives in Karampur, and shares a house with eight siblings. Fighting against all stereotypes and critics, the brave girl has been saving lives since 2010.
The journey to becoming the first ever female fighter wasn't an easy one. Shazia had to go through grueling training sessions for seven months with Punjab Emergency Services. She trained to swim, jump, and rescue with the help of ropes 300 ft up and down the ground.
Many male co-trainers left the exhausting training but Shazia, with sheer determination, continued on to become the only one candidate who got selected to be a professional firefighter.
"I was the only person selected from a pool of 600 candidates," she said in an interview to a local website.
Parveen said that she always wanted to opt for a profession that others found daring, "Most women are scared of working alongside men. But I think these differences must be shunned. Women can work with men." She commented.
She said that initially when people saw her engaging in rescue work with men they would laugh at her. But when they found out how hard working she was, they began respecting her.
"It is a common perception here that women only set fuel to fire. Aurtain aag lagati hain. I want to clarify this misconception by becoming a firefighter."
Praising her efforts, District Emergency Officer, Dr. Farzand said, "Shazia is a confident and daring rescuer, she gives her best to every mission she is assigned to. We live in a male-dominated society, but Shazia does her job without worrying about criticism."