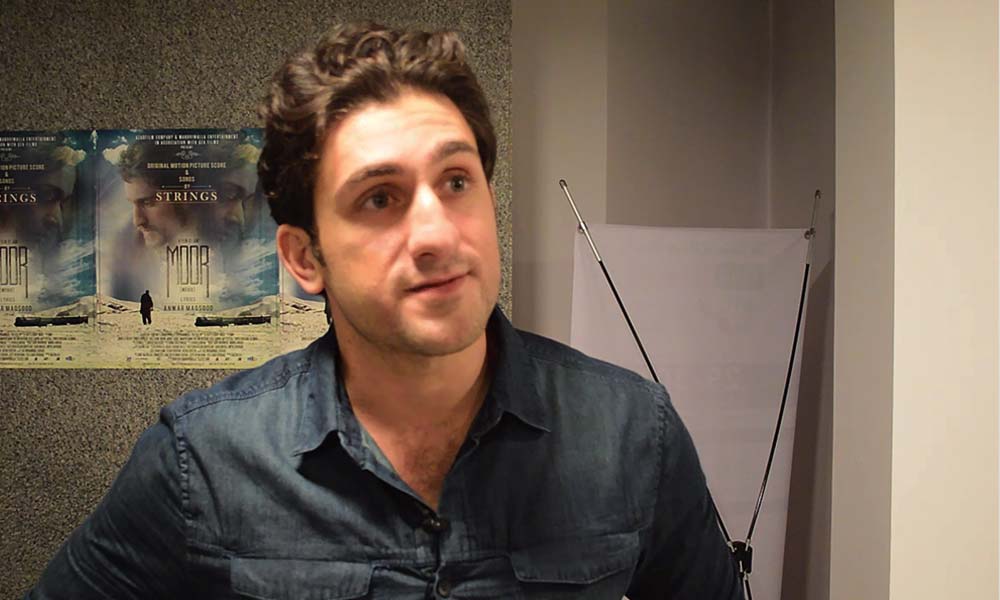 Debutante actor Shaz Khan is playing the lead role of 'Ehsaan' in Pakistani movie 'Moor'. A Pakistani-American actor and filmmaker, Shaz started his career in New York acting in independent movies and plays and getting his MFA in Acting from the Actors Studio Drama School.
Regularly compared to a young Sean Penn for his ability to take bold risks and exhibit emotions far beyond his years, his versatility and ethnically ambiguous looks help him successfully portray diverse roles including a Frat Brother, Cancer Patient, Texan Gambler, Irish Cripple boy, A Boxer, Pathan from Balochistan,  Linguist, and a young Oscar Wilde.
His ethnically ambiguous look has had him cast in a wide range of ethnicity and roles where he is able to showcase an emotional capacity well beyond his years.
Brandsynario got an exclusive opportunity to have a one on one session with Shaz, watch the video interview below:
[iframe id="https://player.vimeo.com/video/136181639″]
Shaz lives in Los Angeles, USA with his wife and in Pakistan with his Nanu. Currently working on his feature debut as director on Circumference (A Desi Story), he will be appearing in acclaimed director Mehreen Jabbar's feature Dobara Phir Se (2016).