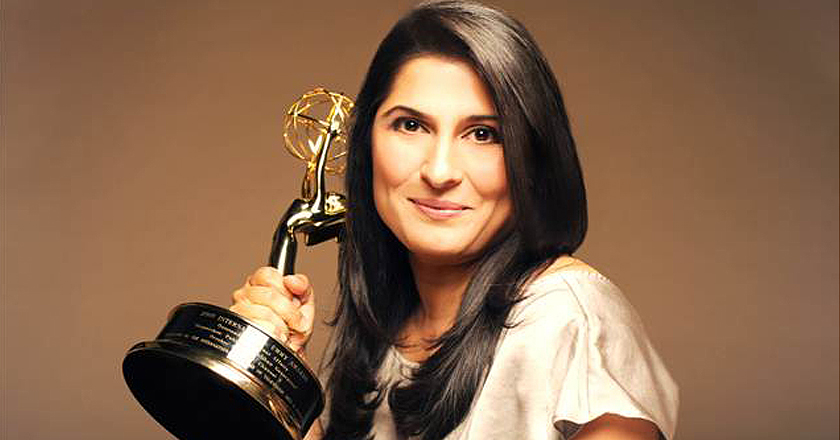 Sharmeen Obaid's recent status update at Facebook revealed that the Academy Award winner is part of an upcoming project which features award winning actress Meryl Streep and the work of legendary poet, Faiz Ahmed Faiz.
Watch: In Conversation with Sharmeen Obaid Chinoy – the Brains Behind 3 Bahadur
While Chinoy refused to indulge in any further details about the project, she did promise more information next month. The said Facebook status has been removed from her account now but here is a snapshot to show that history is in fact about to be recreated.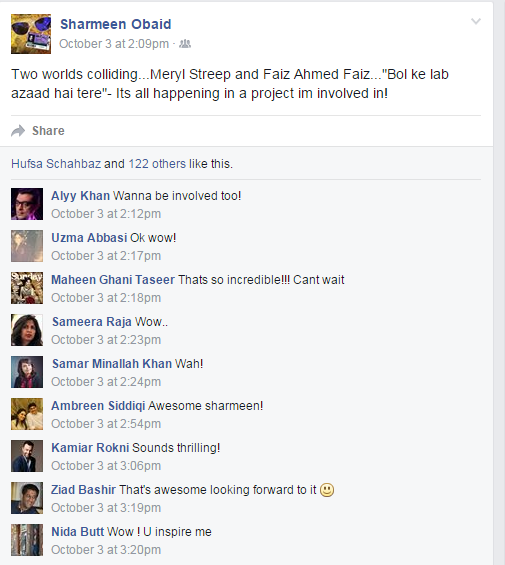 Read more: Sharmeen Obaid Chinoy's Documentary Peacemakers to be Showcased at TIFF
Chinoy is the first Pakistani to have received an Oscar for her documentary Saving Face and an Emmy for her documentary, Pakistan: Children of the Taliban.