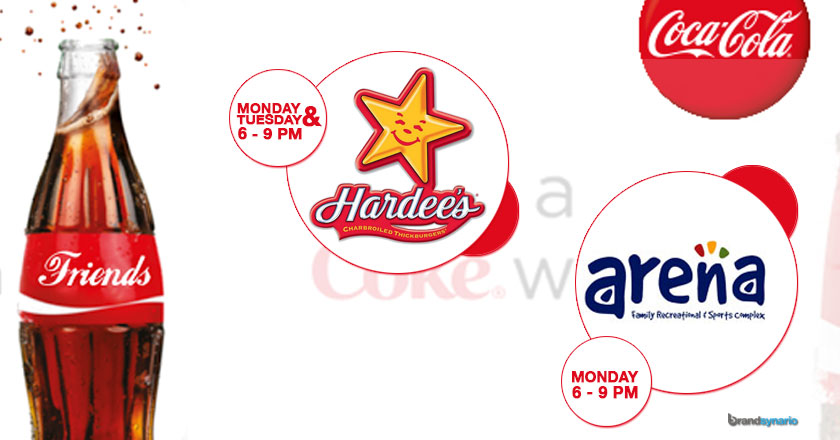 Coca-Cola Pakistan has taken over the marketing fever in Karachi with their 'share a coke' campaign.
Coke has really out-done itself with emotions, fun and sharing everything merged together. With quite a simple concept, it has made each and everyone around the crowd go nuts (like literally).
From Saturday onwards, Coke has been giving out customized named bottles at different venues all around Karachi, including Fatburger, Espresso and Pizza Point from 6 till 12 pm. 
As for today, you can grab your two customized bottles either at Hardees North Nazimabad or at Arena. If not today, then you can get them tomorrow at Hardees, i.e. on same time from 6 – 12 pm. 
The campaign started off from Metro Super Markets and continued at Millennium Mall, Fat Burger, Espresso Coffee, Dolmen Mall, and Pizza Point last night,
After Karachi, the campaign will move to Multan, Islamabad and Lahore. 
Enough said the stock is running out and so is the time! Grab your customized name bottle from Hardees or Arena today from 6 pm – 12 pm.
For those of you who aren't coming to Hardees today, here's a link for creating a virtual customized coke bottle for your loved one, just type in the name and voila!
Link: http://www.shareacoke.com/
So share the happiness today with Coca-Cola. Happy Ramadan.