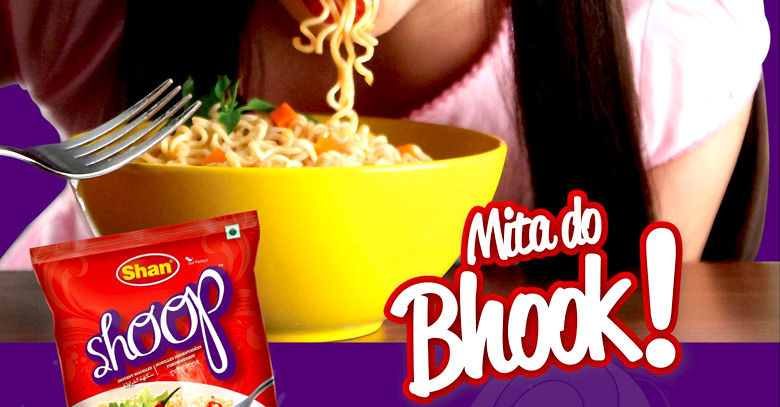 By Ufaq Ashfaque
KARACHI, April 26 – Shoop Noodles, a product of Shan Foods has managed to earn the 'Best Advertising Award' at the prestigious PAS Awards 2013. The brand managed to deliver an interactive promotional campaign that not only captured children as its target market, but also earned the attention of adults nationwide with its variety of unique and exciting flavors.
Shan has revolutionized itself in a position where it is now trying to expand its current business portfolio. The company launched its line of instant desserts such as Delve and an instant food product line, which unfortunately did not manage to add profitably to Shan's portfolio. With Shoop, the parent brand has great anticipation, which is positively adding to the company's successful performance in the convenience food industry, bringing Shan success in this category.
Shan Shoop Noodles came with a promise of providing a new and unique and flavored variety of instant noodles. Shoop Noodles were specifically positioned on time-saving and health; Shan believed that with a hybrid of these two, a powerful advertisement can be created. Apart from the actual product, catchy tagline 'Mita Do Bhook', use of the latest graphic tools and designs in the advertisement and targeting kids was executed well in the advertisement.