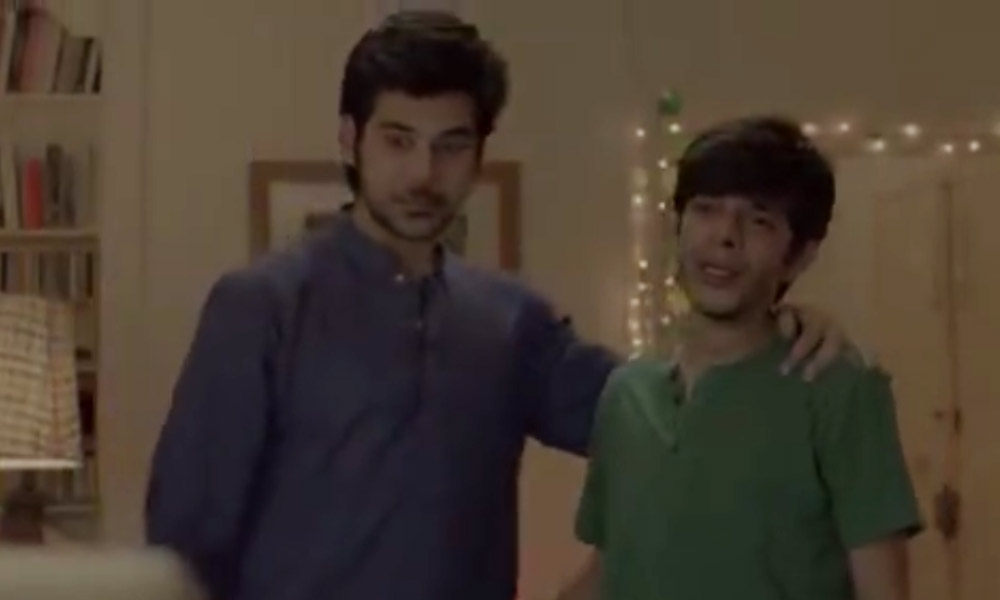 Breaking its own rule, the leading recipe mix brand, Shan Foods has created history by using the human element for the first time in their ad.
Beautifully conceptualized Ogilvy & Mather Pakistan, the 3-minute Ad film depicts the story of two brothers living away from their family. Short abroad, the TVC speaks for all those living away from their families, during the year's most festive day away.
Shan Foods has been a popular product amongst expats internationally; focusing on the very theme, the brand has created a  story of how it enables Pakistanis living abroad alone to create desi food by themselves. . At times, the TVC has become a tad bit over dramatic but even that is suited to our audiences because we are, above all quite an emotional lot.
Emotional, hard-hitting and beautifully scripted – the TVC hits just the right chords with Pakistanis, living here and abroad.
Such is the sheer pleasure of watching something so creative done locally that one can easily overlook the tad bit of dramatization because even that is suited to our audiences because we are, above all quite an emotional lot.
Other than that, the music of the ad is catchy and the lyrics are powerful where they state, "Woh Maula sab ki sunta hai, par kissi kissi ko chunta hai.."
In case you have not already seen it, take a look at the Shaan Ramadan 2015 TVC:
[fb_embed_post href="https://www.facebook.com/ShanFoods/videos/vb.146872968696411/961674010549632/?type=2&theater/" width="840″/]
While it is true that a chord has been hit with the consumers, especially the ones living abroad, the creators here have not created a temporary publicity piece but a classic, which can be watched now, later and many years later and it will still remain relevant because the pain of being away from home especially on a festive occasion is rarely captured or depicted in such an accurate way in the mass media industry of advertising.
Kudos to the brand and advertising brains behind this masterpiece!