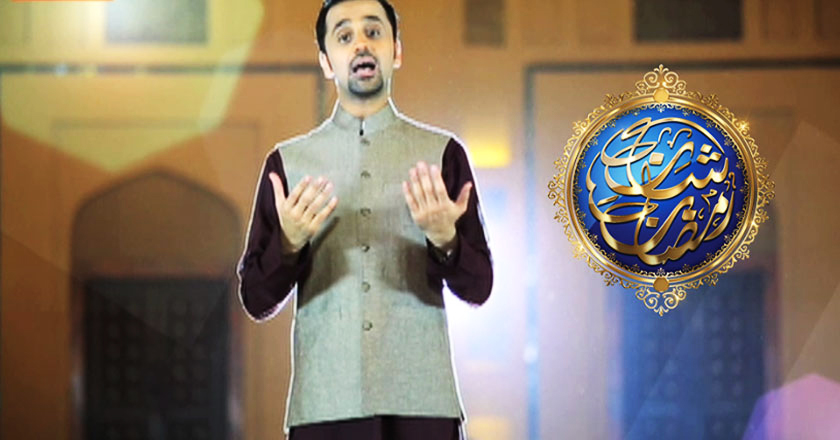 'Shan-e-Ramazan' – ARY Digital's special Ramazan transmission is back for its run in 2015. The special transmission will be hosted by Waseem Badami, ex-BOLwala.
ARY's last year Ramazan transmission with Badami and famous singer turned scholar, Junaid Jamshed proved to be a successful combination for the channel. However, this year, it seems Badami will have to pull all the load as it is highly improbable that Mr. Jamshed will return to ARY after an ill-fated controversy last year.
But you never know, when it comes to Pakistani media, surprises and shocks pull out the best ratings. Some sources also hint that Junaid Jamshed might make a comeback with the show. However, the recently revealed promo reveals otherwise.
View the promo below:
[iframe id="http://tune.pk/player/embed_player.php?vid=6104248&folder=&width=840&height=440&autoplay=no"]
TIMINGS:
Sehr transmission: 2.00 am to 4.30 am
Iftar transmission: 3.00 pm to 7.30 pm
The show will start on 1st Ramazan and will be continued for the entirety of the holy month.
Shan-e-Ramazan will be aired daily from 1st Ramazan on ARY Digital, right before Fahad Mustafa's Jeeto Pakistan, the popular game show.
Stay tuned to know more about Shan-e-Ramazan's schedule and registration process.