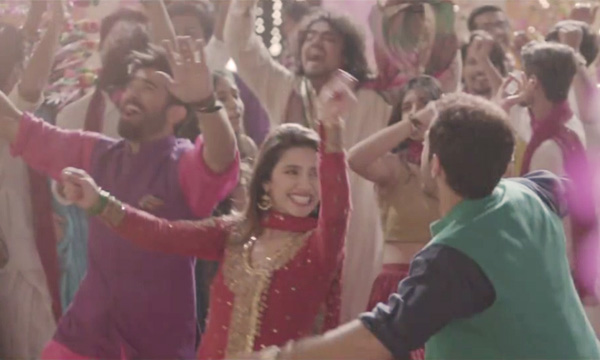 The music of Ho Mann Jahaan is out now! Featuring Mahira Khan, Shehreyar Munawar, Adeel Hussain, the movie is all about music and friendship! Listen to Asrar's Shakar Wandaan for Ho Mann Jahaan movie below:
[dailymotion id="x3bxbcb"]
The director Asim Raza with his co-producer and actor Shehreyar Munawar has joined hands with ARY's CEO Salman Iqbal to bring the film that is a coming of age story about friendship, experience, family, and above all, mutual love for music.
Ho Mann Jahaan will feature Mahira Khan, Shehreyar Munawar, Adeel Hussain, Sonya Jehan, Arshad Mehmood, Bushra Ansari, Nimra Bucha and Jamal Shah. If this was not enough, the filmmakers have also promised a bunch of surprise cameo appearances.
Credits:
Song: Shakar Wandaan
Music arranged and produced by Faakhir at ET studio
Lyrics: Afzal Saahir
Performed by: Asrar Shah
Keyboards played by Faakhir.
Harmonium & percussions by Rabbi Ashraf.
Guitars: Imran Akhund.
Tabla Dholak: Shahid Riaz.
Mixed by Joseph George at Wah Wah studio Mumbai.
Mastered by: Tanay Gajjar at Wow&flutteR. Mumbai
Assisted by: Rupak Thakur