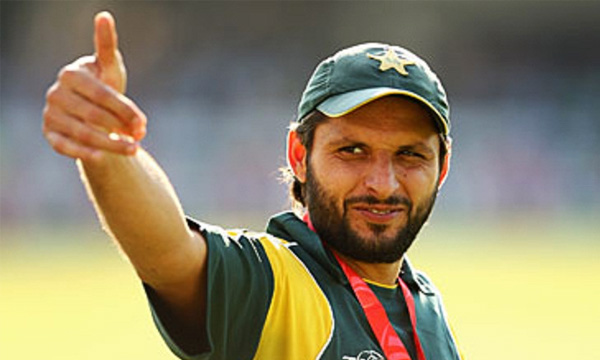 Boom Boom Afridi is scheduled to star as a guest player in the upcoming Aziz Rehmat Ullah Memorial Cup 2015 between Best of Pakistan XI team and Best of Indian Team at Moosa Cricket Stadium in Houston, Texas.
Jann Nisar Khan, former junior World Cup cricketer, broke the news to Associated Press of Pakistan Corporation via telephone, expressing his delight, hoping for a better crowd turnout thanks to the presence of the T20's captain in the Memorial Match.
Read More: Shahid Afridi in World's Top 20 Charitable Athletes 2015
Other players included in the Pakistani team are Ahmad Butt (wicketkeeper), Adil Bhatti, Usman Shuja, Jawad Khalid, Majid Rizvi, Taha Syed, Darwish Ali, Saman Abbasi, Faraz Sheikh, Taha Syed, Kashif Haroon and Asim Pervaiz with Mustafa Hemani serving as the Manager and Khalid Nazi as the Coach.
Jann, labeled as the "Most Valuable Player" for scoring 453 runs, as part of the USA Premier League, courtesy of four half centuries and bagging 19 wickets in only 10 matches, will lead the Pakistani team against the Indian team led by Dinesh Mongia in the upcoming Pak-India clash.
Read More: PSL 2016 to Unite Stars From Entertainment and Cricket World
The Memorial Match has been sponsored by the family members of late US businessman, Aziz Rehmat Ullah. According to Jann, all preparations are in place and the Pakistani team is currently being prepared for the match, under his supervision at the Moosa Cricket Stadium.