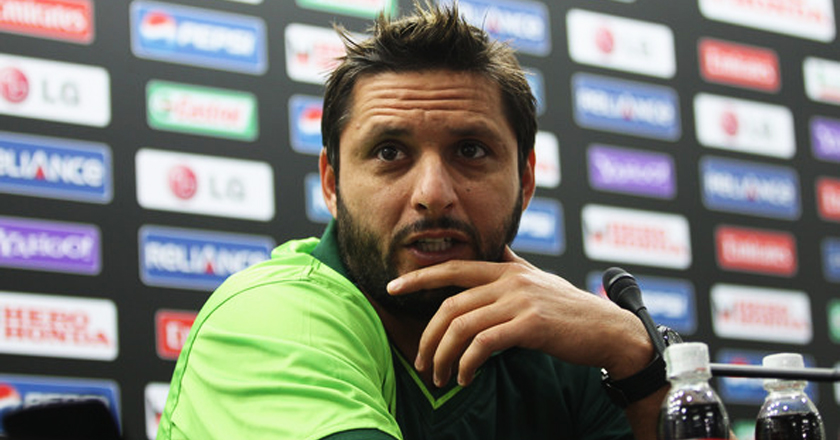 Recently retired Shahid Afridi made the audience burst into laughing by singing the infamous Mauqa Mauqa song in Omer Sharif's show, Har Lamha Purjosh.
The veteran comedian asked Afridi about his reaction after seeing India lose to Australia in the semi-finals of World Cup 2015, as a response, Lala decided to sing his own version of Mauqa Muaqa ad.
Watch the video below:

India's crushing loss against Australia became a national embarrassment as Pakistani and Bangladeshi fans flocked social media mocking the team for their overconfident TV ads campaign – Mauka Mauka.
Read more: Shoaib Akhtar Mocks Pakistani Team – Umar Shareef Lashes Out
The embarrassment didn't stop with social media trolling. Many vengeful fans decided to irritate BCCI by making prank calls and singing the ill-famed song.