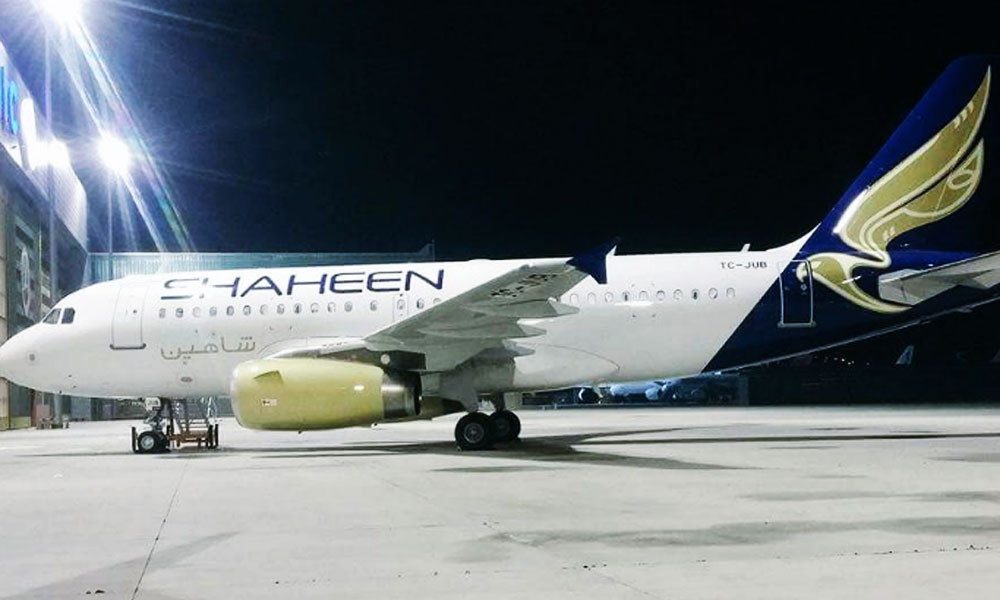 Shaheen Air is all set to rebrand itself and its brand image with a new logo along the inclusion of a new Airbus to their fleet, the A319.
Here's what Shaheen Air has in store for you:
Airbus A319
The Airbus A319 is a member of the Airbus A320 family of short- to medium-range, narrow-body, commercial passenger twin-engine jet airliners manufactured by Airbus. The A319 carries up to 160 passengers and has a maximum range of 3,700 nmi (6,900 km; 4,300 mi). Final assembly of the aircraft takes place in Hamburg, Germany and Tianjin, China.
The A319 is a shortened-fuselage variant of the Airbus A320 and entered service in April 1996 with Swissair, around two years after the stretched Airbus A321 and eight years after the original A320. The aircraft shares a common type rating with all other Airbus A320 family variants, allowing existing A320 family pilots to fly the aircraft without the need for further training.
The Airbus comes in 4 different variants, however, Shaheen Air has not disclosed which of the following is the variant they have selected. Tha variants for A319 are A319CJ, A319neo, A319 MPA, and A319 LR.
The company did release an official statement through their PR stating;
The refreshed brand identity builds on the philosophy of Shaheen. It goes beyond the aspect of a logo's evolution to deliver the highest standards of service, punctuality, and reliability, marked by genuine hospitality from the company's passionate people.

It also extols the carrier's dream to spread its wings and be a force for good through value creation that sustainably connects and enriches the world.
Airbus A319 Features
The A319 is equipped with many different eye-catching features for passengers. Here's what passengers can enjoy while travelling by Shaheen Air:
· Cabin Excellence
Significant increase in overhead stowage
o       Option for ambience lighting
o      Noticeable reduction in noise
o      New cabin interior
o      Digital cabin management system
·Precision and Commonality
o    State-of-the-art cockpit
o    Reduced fuel burn
o    Minimal additional training required for pilots
o    Enables continuous descent approach
o    Advanced navigation technology
·Performance and Improvements
o    More fuel-efficient and eco-friendly
o    Enhanced payload
o    Efficient operations
o    Easier maintenance
o    Better range capabilities
StStay tuned to Brandsynario for more news and updates.
Serene Air: Pakistan's New Airline Launches Services in 7 Cities