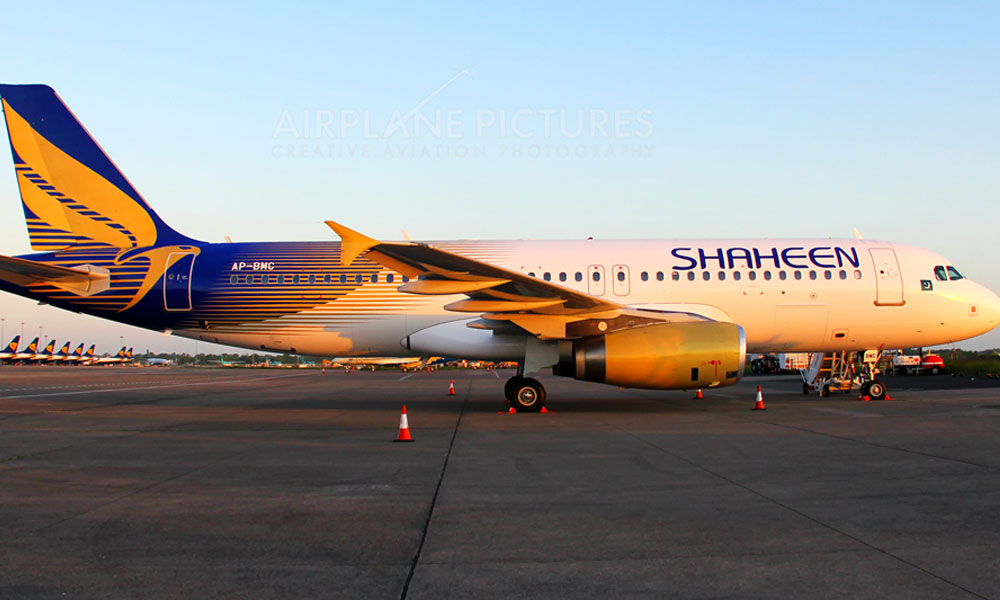 In line with its commitment to serving the community, Shaheen Air International (SAI) collaborated with EHD Foundation for the distribution of rations in Shazad Colony.
The rations – worth one month of groceries, were given to around 500 people including widows and their families.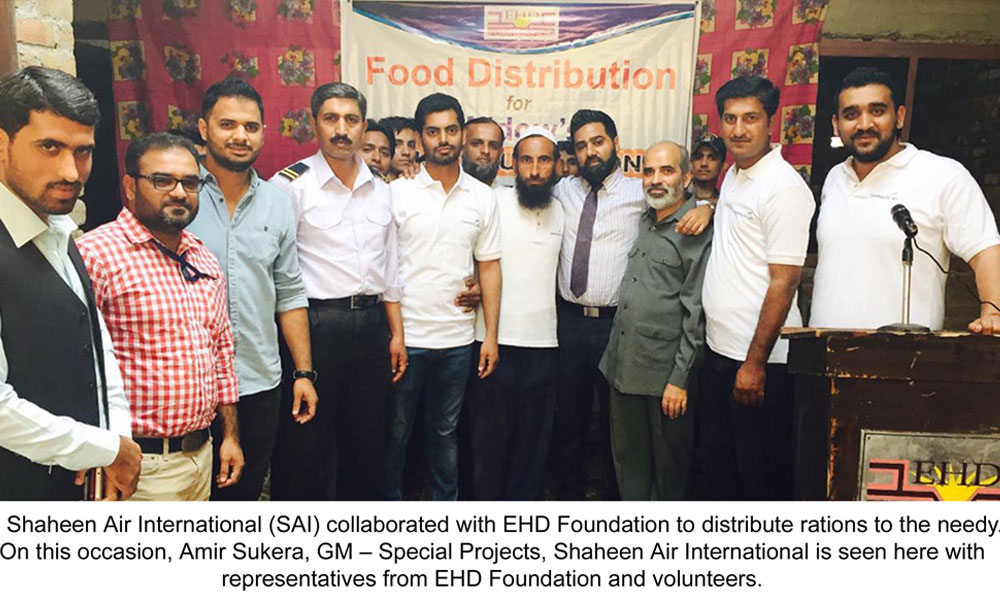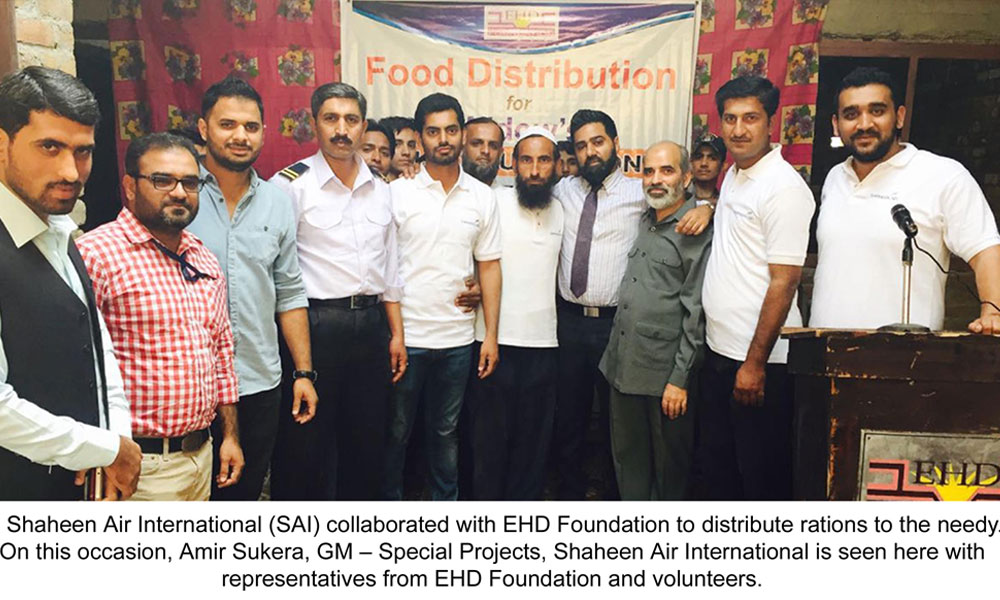 Speaking about this initiative, Amir Sukera, GM – Special Projects, Shaheen Air International said: "CSR is at the heart of SAI's philosophy. Our values are derived from our management and we are firm believers in giving back to the community. Therefore, we actively conduct various CSR campaigns throughout the year. Shaheen Air International also encourages other corporations to adopt ambitious CSR policies and join us in serving Pakistan."
The CSR campaign also featured the distribution of approximately 750 pairs of shoes among underprivileged students on the same day.
About Shaheen Air:
Shaheen Air International Limited (SAI) is established as a public limited company under the Companies Ordinance, 1984. It is mandated to perform the business of air transportation of passengers and cargo. Shaheen Air commenced its operations as the first private airline in Pakistan in December 1993. It operates on various domestic and international routes and in 2015, it became the only private airline from Pakistan to fly east with non-stop flights from Lahore to Guangzhou, China. Recently, the carrier began services between Islamabad and Manchester and also plans to fly to several other international destinations in the future.
Emirates to Fly World's Largest Plane on Shortest International Route