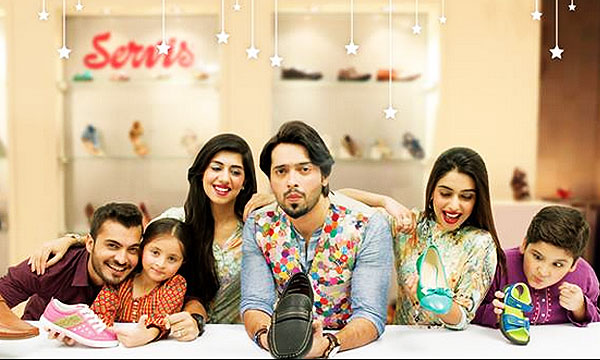 Servis Shoes have come up with a special Eid TVC featuring Fahad Mustafa for promoting their Eid Shoes Collection. The Agency behind this song-based TVC is Red Communication Arts, and the Ad has been directed by Ahsan Rahim.
The Ad is colorful, cheery and brimful of Eid festivities. Take a look at the 54-second TVC.
[fb_embed_post href="https://www.facebook.com/video.php?v=971289202903152&set=vb.108626489169432&type=2&theater/" width="550″/]
Fahad Mustafa has tried to be as convincing as possible, however, any viewer who has previously seen other ads by Servis shoes, is in for a bit of disappointment. In the beginning when Servis Shoes came up with their fixed positioning of undifferentiated marketing towards all TG, and with their signature tagline "Shoes for everyone", their TVCs had an appealing factor, which seems to be lacking in this particular attempt.
What was your response to the Ad? Let us know about your opinions in the comments below.