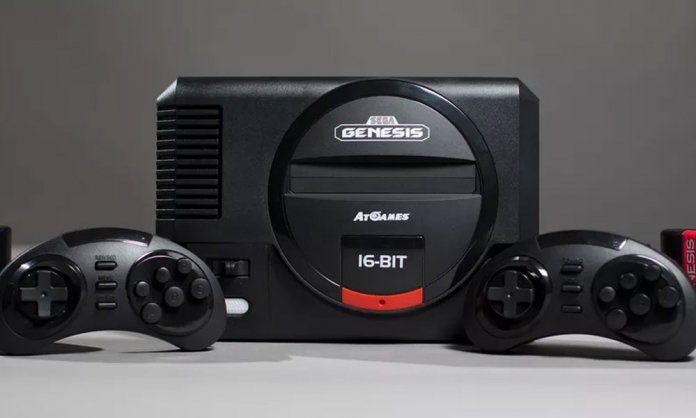 After Nintendo's NES and SNES Minis proved such big hits, iconic console gaming marque Sega is bringing back the 16-bit Genesis in miniature form, as well as a trove of titles from its Sega Ages catalog of classics.
The Sega Mega Drive Mini (known as the Genesis Mini in the US) is set for release later in 2018, first in Japan and then in North America and other territories.
That's according to AtGames, a longtime Sega partner which had already produced an all-in-one Sega console called the Flashback.
AtGames is handling the Mega Drive Mini, which follows the design of the 1988 console much more closely.
The initial announcement was made during an official Sega Fes fan event on April 14, and AtGames followed up with a Facebook post.
The Flashback was not well appreciated by retro console enthusiasts, though a deeper level of involvement from Sega could make a difference where the Mini is concerned.
Sega's original Mega Drive celebrates the 30th anniversary of its Japanese worldwide debut on October 29, 2018. Precise dates and content details for the Mini are to be confirmed.
Sega has also unveiled plans to release games from its arcade classics sub-brand, Sega Ages, on the Nintendo Switch.
In this instance, it's independent developer M2 that is taking care of emulation duties, as has been the case for many a year.
Genesis, Master System and arcade games are on Sega's radar, with "Sonic the Hedgehog," "Alex Kidd in Miracle World," "Phantasy Star, "Thunder Force 4" and "Gain Ground" specifically referred to.
A mid-year launch window is expected for the Switch re-releases.