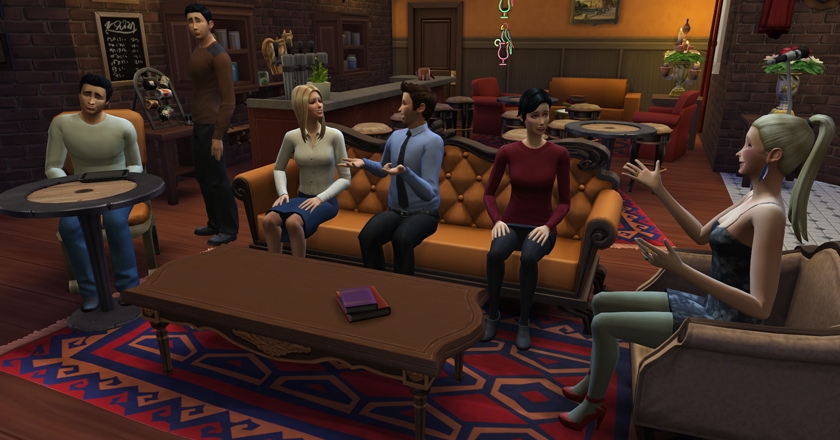 It has been a decade since the 90's hit Television series "F.R.I.E.N.D.S" came to an end, but apparently the show is still alive in the hearts of many of its fans.
One such Friends' fanatic did a flawless recreation of Monica, Chandler, Joey, Phoebe, Ross and Rachel in Sims 4.
From Monica's and Rachel's cozy apartment, Central Perk Coffee shop and Joey's and Chandler's Bachelor Pad, not even a single detail from the show has been missed and everything from the real set has been crafted to an uncanny perfection in the game.
The mastermind behind this immaculate recreation is a fellow Ian Roach, who not only brought back the cast and set of Friends via Sim 4, but also restructured the characters of "Seinfeld" in the game.
Though we will never get a much-hoped Reunion of the gang of six, nevertheless they can still hang out with Joey and Chandler and enjoy a cup of coffee in Central Perk while Phoebe sings along to one of her eccentric tunes.
See the amazing snapshot from the game here: