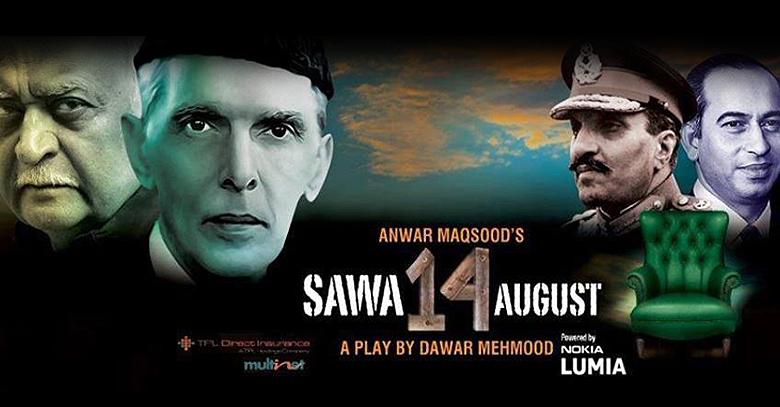 Anwar Maqsood's much anticipated theatrical play 'Sawa 14 August' is to be co-sponsored by Nokia. The play is all set to hit the theatres on August 13.
The story of Sawa 14 August revolves around how Pakistan earned independence and will exhibit a make-believe situation where Quaid-e-Azam Muhammed Ali Jinnah will confront Zulfiqar Ali Bhutto and General Zia-ul-Haq. One has to watch the play to know what the Quaid has in store for the two leaders.
Created by KopyKat Productions, Nokia has sponsored the play along with partner TPL Direct Insurance and Multinet. Nokia Pakistan previosuly sponsored 'Sorry Juliet! Paaro Loves Romeo', a romantic comedy play presented in Arts Council during June and July.
Nokia is aggressively promoting its brands like Nokia Lumia and Nokia Asha by associating them with media and entertainmen activities.
One must understand that brands like Nokia, despite having established brand value and position, will continue to launch unique offers, promotions and sponsorships.
With Nokia moving into film production and theatrics, it would result in brand penetration and also allow its current and potential customers to share their memorable experience with Nokia.