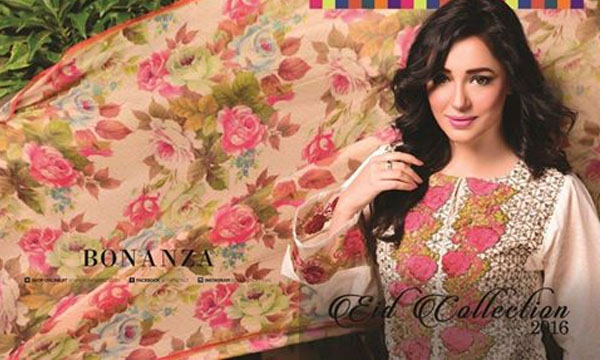 With Ramadan a few days ahead, shopping for Eid has started already. All designer brands have launched their Eid Collections and everyone has picked out their favorites for this season. Not to be left behind, Satrangi by Bonanza too has come up with a colorful summery Eid Collection 2016.
The collection features various different prints that range from luxury to pret and includes both two and three piece suits. The prices start from Rs. 2,300/-. The outfits are now available for purchase in stores nationwide as well as online through their estore.
Here is a glimpse of their Eid Collection 2016.