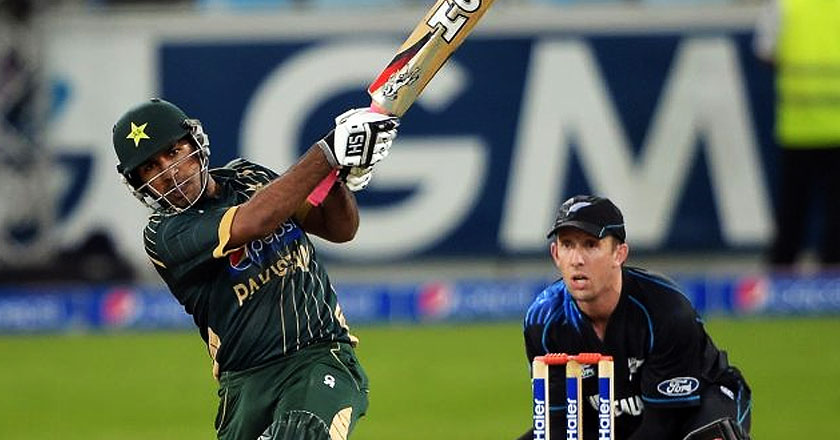 Leading the Pakistani team to the quarter finals of ICC World Cup 2015,  the man of the moment Sarfarz Ahmed has left the whole nation ecstatic with his performance.
But apparently, its not just his fans in Pakistan who are in deep admiration for the cricketer. A loving family and a bunch of his friends in our neighborhood nation, India are also over the moon with the young opener's accomplishments.
Residing in Etwah, Uttar Pradesh, his fifty-year old maternal uncle Mehboob Hassan distributed sweets to celebrate Sarfaraz 's first big inning since 2007.
The cricket-crazy Hassan and his family bought few kilos of the famous Indian sweet "Sohan Papdi" and generously distributed the "meethai" in his locality. The Hassan Household is getting popular in their district for their jubilant celebrations for Sarfraz over the past few matches.
"We pray for an Indian win whenever we play Pakistan but I pray for Sarfraz's success as well," told Hassan in an interview to an Indian newspaper.
Though they seldom meet over the ages due to visa restrictions between the two nation, their bond remains strong despite the distance.
When Sarfraz was snubbed off the team in the early four matches, his "mamu" Mehboob prayed and wished atAjmer Dargah for his success.
"I have vowed to visit Ajmer again. I will have to do it since I have asked for a blessing," adds Hassan.
Seemingly, the prayers of his family, friends and fans are being gradually answered. Riding on the waves of victory, Sarfraz not only received back-to-back"man of the match" title, but also claimed record-equaling six catches in a one-day match.
"It feels good. I'm happy to be back in the side. There is a lot of team spirit and everyone in the side wanted me to get the century," Sarfraz said after scoring the winning century against Ireland.
The men in green will now face Australia in the quarter-finals on March 20th, 2015.