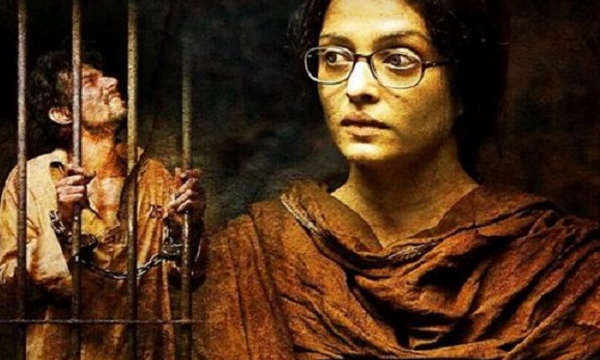 Aishwarya Rai Bachchan's starrer Sarbjit movie has so far garnered negative to mixed reviews at the Bollywood box office as major movie critics are giving it thumbs down all because of former Miss World's boisterous attempt at patriotism.
Directed by Omung Kumar, Sarbjit, as the name wrongly suggests isn't centered around the main character played by Randeep Hooda but revolves around a 23-year struggle of his sister, Dalbir Kaur who relentlessly tried to fight for his release.
While Sarbjit's actual story is heart-breaking, to say the least, the Bollywood's melodramatic version has failed to impress the audiences. Before we say anything else, watch the movie trailer here:
Sarbjit's story begins  with a happy family who lives in a village close to the Indo-Pak border in Punjab. He strayed over the line one night and was captured by the Pakistani patrol. Tortured for months and near death, he was forced into a false confession, and jailed. A real life tale that's tear jerking in itself didn't require to be loud and artificially revved up.
Despite the movie centered around Aishwarya Rai, Randeep Hooda's performance as a tortured prisoner manages to keep the audience emotionally hooked. The movie has also failed to lift up the weekend box office report with poor openings in India.
Poor opening for #Sarbjit everywhere.

— Komal Nahta (@KomalNahta) May 20, 2016
Movie critic, Anupama Chopra calls the movie 'clunky but genuinely moving'
Shubhra Gupta of The Indian Express writes: 'Aishwarya Rai Bachchan is all wrong for the part, her attempts at the rural Punjabi accent slip up every so often.'
Shubha Shetty Saha of mid-day writes: 'It is largely thanks to a memorable performance by Randeep (who went through a remarkable transformation for the role) that your heart goes out and you might even end up shedding a few tears'
Kaleem Aftab of the National said: "The film picks up ­momentum as the focus shifts to Kaur's campaign, but ­becomes heavy-­handed as it attempts to frame Singh's plight in the context of Indo-Pakistan relations."
Sreeju Sudhakaran of BollywoodLife.com said: "Sarbjit's real tale makes for a compelling human drama, and we are glad that the makers chose to highlight his plight with this film. However, if they had reduced the melodrama in the way they narrate his story, the movie could have been more gripping."
Manjusha Radhakrishnan of Gulf News said: "Sarbjit would have benefitted greatly had it been a no-frills affair rather than making it a mainstream movie filled with commercial elements." 
Surabhi Redkar of Koimoi.com said: "A contrived plot and over the top performance by Aish makes this movie a lengthy affair. For not doing justice to the actual Sarabjit issue, I'd say this film is passable."
Saibal Chatterjee of NDTV said: "The script seems more intent on giving the heroine a platform to holler and hector her way though than on crafting a balanced narrative that tracks the impact of Sarabjit's disappearance on the family as a whole."
Stay tuned to read more movie reviews on Brandsynario!